A PST file is the format for MS Outlook mail archives. Many times these files become damaged or have errors and as an administrator you will have to fix or repair them.
Microsoft does provide support in the form of an Inbox Repair Tool. This Inbox Repair Tool usually is able to fix the majority of damaged .pst files.
You can pull up your Inbox Repair Tool by clicking on the Start Menu and follow Programs/ Accessories / System Tools. If the Inbox Repair Tool is not in the System Tools menu, click the Start Menu and search your computer for SCANPST.EXE
In order for you to successfully repair any corrupt .pst files, you will need to know the location of the .pst files that are corrupt or damaged. You can find the location of your .pst files in Microsoft Outlook by opening the Tools menu, selecting Options, clicking the Mail Setup tab, and clicking the Data Files button.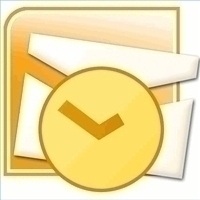 Using SCANPST.EXE
SCANPST.EXE is the utility used to help repair corrupt or damaged .pst files. When you start up SCANPST.EXE it will usually first perform a number of tests. If SCANPST.EXE does find any files that are corrupted it will ask you if it can fix it, but advises you to first make a backup copy of the specific file. You should always make a backup file and then go ahead with the repair process.
If you have severely damaged or corrupted .pst files, you may receive an error when using the SCANPST.EXE utility. One of the strategies to combat this error and ultimately repair the corrupted file in question is to run the SCANPST.EXE utility three or even four times. The error will usually disappear and the file will be repaired.
Hex Editor
Another strategy for fixing corrupt .pst files is to use a hex editor. Hex editors are tools that are primarily used for working with raw files. You can find plenty of hex editors for free online. The strategy uses hex editor to change the original .pst file by one bit of data. For instance you can use a hex editor to change the first byte in your .pst file from hex 21 to 00. Once the data is changed, save the file and open up SCANPST.EXE, with your new file, you might have better luck fixing the corrupt .pst file.
Additional Reading on Repairing PST Files