Finding someone's email address can be quite difficult, but finding out who owns a specific email address is rather easy. While email and the Internet has provided millions of people a way to stay connected to each other, it also means that each person on the Internet leaves a footprint behind that shows who they are, what they have been doing, and what they are interested in. This article will go over a number of ways in which anyone can be tracked down by using their email address.
Forums
An easy way to learn about a person is by reading what they have to say. This can be efficiently done by searching through forums that the person participates in and reading their posts. Just type their email address into a search engine and scan the results until a relevant forum is found. Read their profile page, their recent posts, and latest site activity. Some forums will even show which topics a particular person was looking at. By doing this, a lot can be learned about who the person is, what they like, and how they treat others.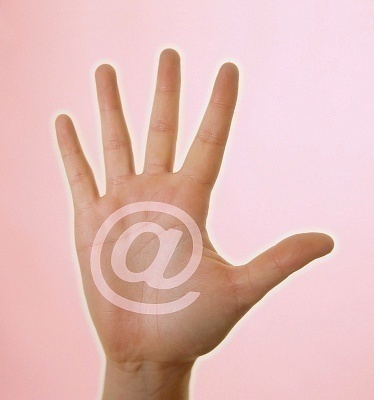 Websites
Another place to learn about a person is their website. Not everyone has a website but many people do, especially now that so many people are getting more involved in small business and work-from-home opportunities. A person's business website will show how they conduct themselves in a professional environment and whether or not they can behave in a civilized manner. To find a person's business website, type their name or email address into a search engine and see what comes up.
Blogs
Like websites and forums, blogs show what people are like and how they portray themselves to the public. A blog can be a great source to learn about a particular person. A blog is personal and professional at the same time as people who write blogs describe themselves in a way that paints them in a particular light while their inner thoughts and opinions show up every time. They also include a lot of personal information such as their name, phone number, email address, and possibly their address. To find the blog, simply type their email address into a search engine.
Myspace
Myspace is another excellent source to find out more about the person behind an email address. Nearly everyone has a Myspace account these days, if not multiple accounts, so finding the person is relatively easy. Reading the person's profile page, looking at their friends list, and reading their bulletins and status updates can tell the user a lot about the person's personal life.
Facebook
Aside from Myspace, Facebook is another great place to learn more about a particular unknown person. Facebook is very similar to Myspace and operates in the same manner so a search can be performed based on an email address to find a specific person. Reading the person's "Wall" (or profile), bulletins, status updates, and other digital property can reveal many personal details about the person.
MyFreeEmailSearch.com
MyFreeEmailSearch.com provides a dual search function that allows users to search for people by using either their name or email address. By using the person's email address, users can find out who owns it by receiving results from a number of sources. The top of the search results will say "View Results Now" and by clicking on it, users will be transferred to EmailerFinder.com and asked to pay a certain fee for their search results. If the user ignores the "View Results Now" button, however, and scrolls down the page, he/she will find an "Additional Results" section that is entirely free. This section will display information about the person's social networking accounts, search engine results, and even their IP address from MX records.
Ask Them
If none of the above suggestions worked, try asking the person directly. If the user is receiving undesirable messages from an email address, he/she should look for an unsubscribe button in the emails or search his/her email client for a way to block email addresses. Otherwise, the user should simply ask the person who they are.