Microsoft Windows Media Player does not support an MP4 video CoDec. In order to make it work you need to install an MP3 CoDec manually.  

Install an MP4 CoDec using the K-Lite Mega Codec Pack
Please note that the K-Lite Mega Codec Pack is not an official release from Microsoft. However, it is a highly supported and a very frequently updated pack. In fact, a recent survey on a technology site showed just as many users using this pack as the official Microsoft pack.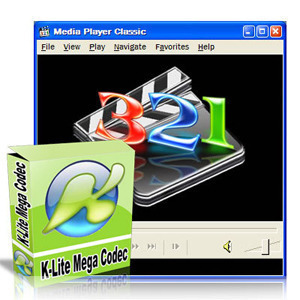 Go to http://www.filehippo.com/download_klite_codec_pack or http://www.filehippo.com/download_klite_mega_codec. You can download either of them.
Click the Download latest version link near the top in the right-sidebar.
Save the EXE to your hard drive. Double-click it to begin installation.
For non-experts, it is highly recommended to just install the recommended setup by clicking "Next".