QVGA (Quarter Video Graphics Array or Quarter VGA) is a type of resolution whose dimensions are 320×240 pixels. The QVGA display is normally found in devices such as mobile phones and PDAs. The display is also common on other hand-held devices such as game consoles.
Resolution
Most of the time, the display is in the portrait layout as opposed to the landscape layout. They are also known as 240×320 displays because they are taller than they are wide. So why is it known as Quarter Video Graphics Array? It has this name because the display is 1/4th of the 640×480 resolution of the original IBM machine that had the VGA display. The original display was almost a de facto standard in the 1980s.
Mobiles and Other Hand-held Devices
The QVGA display is not known to be directly compatible or derived from the standard VGA interface or chipset. The QVGA only applies to the resolution. The resolution is also used often in digital video recording equipment as it saves a lot of space in a space efficient medium. It is often seen in other multi-function devices such as a digital camera like Fujifilm as well as in some mobiles that Pantech and Samsung developed.
Frames per Second
Each frame in the display of the above mentioned devices is 320×240 pixels. QVGA can accommodate about 15 to 30 frames per second. QVGA is not a video format as many people think, it is just a resolution.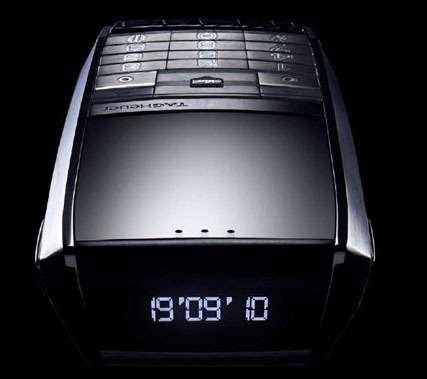 iTunes Software
Before Apple introduced version 7 of its famous iTunes software, the television programs on iTunes were distributed in QVGA in case users wanted to watch the programs on their computer and sync the programs with their iPod. The iPod is capable of playing the QVGA resolution movies at about 30 frames per second. Some high end phones use the resolution to capture video.
LCD Screens Also Use QVGA
If the resolution has a landscape layout, the image will have a resolution of 320 pixels horizontal by 240 pixels vertical. Today, there are many LCD screens using the QVGA specification and there are many QVGA displays that have the touch screen feature.
A Little Bit about VGA
In the past, most computers had the VGA (Video Graphics Array) resolution. The VGA resolution is capable of producing 16 colors at a resolution of 640×480 pixels. Some of the most common smartphones and PDAs using the QVGA display are the Sony-Ericsson P990i, the TDS Ranger and Recon, the HTC Excalibur, the Cingular 3125, the Q-Tek 8500, the Nokia N95, and the Motorola Q. The QVGA display is being increasingly used in mobile and hand-held devices as the clarity is very good and the images take less time to load. QVGA is definitely here to stay.