Xbox Live is an online multi-player gaming service that the Microsoft Corporation operates. Each country has its own pricing regulation for playing the game. The game comes in two versions Xbox Live Silver and Xbox Live Gold. Xbox Live comes with several features such as avatars, videochat, multi-players, Mottos for display on gamer profiles, Game achievements, which are earned during gameplay, Xbox Guide, Friends list, Integration with Windows Live Messenger, etc.
Microsoft charges a fee for Xbox Live, but there are ways to get online and become part of the Live community for free. These are outlined below.
1. Xbox Live Free Trial on Xbox
If you just bought your first Xbox 360, and are signing up for Xbox Live you can get a one month free trial of Xbox Live Gold using a Free Trial card that should come included with your Xbox 360. To start using Xbox Live free trial, follow the steps below:
Get access to broadband Internet service. Users must have high speed Internet service, like cable or DSL.
Find the free trial subscription code that is located at the bottom of the Free Trial Card included with Xbox 360.
Connect to Xbox Live and create an account. Choose a suitable method, then sign up to create a trial account. The trial account is instantly set up with two free incredible games on Xbox Live!
The trial subscription is only valid for one month. After this, make the necessary payments to continue using Xbox Live. Multiple trial cards cannot be used to extend a trial beyond one month.
2. Free trial given with a game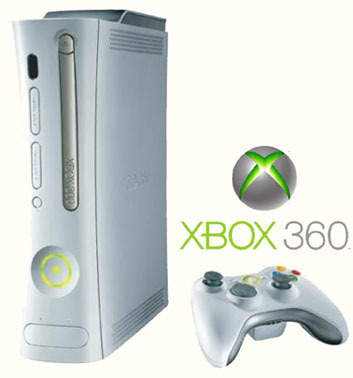 Some games come with free trial codes. However, these free trials generally last 48 hours and require the game to be purchased immediately after.
3. Giveaways
Some sellers offer giveaways for particular games and may last only 48 hours.
4. Microsoft freebies
Occasionally, Microsoft offers free weekends for members to play their games online for a certain number of hours. These weekends are not very common and some corporate organization normally sponsors it. In addition to this, Microsoft offers certain other incentives, such as the Microsoft Diamond card that was released last Christmas, for all Microsoft subscribers.
5. Free trial codes through websites
There are several websites that have the Xbox Live codes. Some of these websites offer tons of free codes after someone plays some other games offered on their site or filled out some questionnaires or surveys. Users have to register and create a login name and password and may be required to give personal information such as their phone number or street address on all these websites. Once the user receives the codes, he/she should log into Xbox Live and select Redeem Prepaid Card or Promotional Code when prompted. He/she can then enter a code and enjoy!
Some websites that frequently post Xbox Live Trial Codes are: