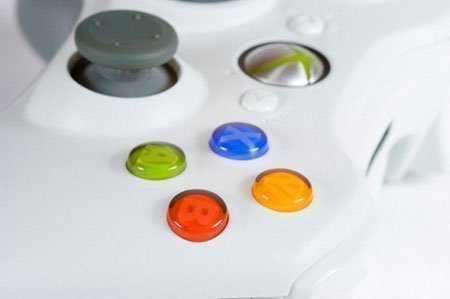 Computer users may want to use an Xbox 360 controller as a PC mouse for several reasons. Online games and PC versions of Xbox games have allowed users to play a wide variety of action filled, high quality games on their computer. However, these games' functionality is restricted to the computer's available hardware. This means that users are often required to use a computer mouse and keyboard to operate games that they would usually play with a joystick. In order to obtain the maximum level of control and ergonomic comfort while playing PC games, users have the option of connecting an Xbox 360 controller to a computer and playing these games as if they were run on an Xbox 360.
How to Use an Xbox 360 Controller as a PC Mouse
Because Xbox 360 controllers are equipped with a USB cable, they can be connected to a computer in the same way that they are connected to an Xbox 360. However, the computer cannot use the controller simply because the controller is connected via a USB port. The user has to download and install a program called "JoyToKey" that converts joystick inputs into keystrokes so that the controller can be used on a computer. JoyToKey allows users to set specific key commands for each joystick input. In fact, JoyToKey can control any application on the Windows Operating system, including Windows itself, via an Xbox 360 controller or any other joystick's commands.
How to Wirelessly Use an Xbox Controller as a PC Mouse
Although all Xbox 360 controllers are or can be equipped with a USB cable, many Xbox 360 controllers also include wireless functionality that allows users to play games from a distance. This is not necessary to use an Xbox 360 controller as a PC mouse, but it does provide additional convenience. In order to use a wireless Xbox 360 controller as a PC mouse, users need to purchase and install a wireless adapter that is specifically made for wirelessly using an Xbox 360 controller on a PC known as a "gaming receiver," which is available for around $20. This is, of course, is used in addition to the JoyToKey or a similar program.