Although there are a wide variety of places to rent movies online for a fee, when it comes to watching movies online for free, most people assume that it can only be done illegally (such as watching copyrighted content that has been uploaded to YouTube or downloading a movie through a file-sharing program). However, although some of them are not as well-known as their illegal counterparts, there are actually a variety of websites that allow visitors to legally watch movies online legally and free.
Some of these sites license popular movies and TV shows from their copyright owners, which may have required certain region restrictions.  This means that if you aren't in one of the allowed regions you will be presented a message that the requested content isn't available in your country. This is the case with Hulu, for instance.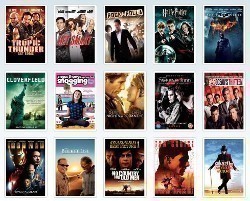 Other sites offer movies and shows that is in the public domain, either because their copyright has expired or because the author stripped it of all copyright requirements, and movies which are freely provided by their creators. Public domain movies are often therefore quite old, but may include some charming classics. Freely provided movies may include various independent films and documentaries, and some foreign films.
Some sites allow you to watch straight away, and others require you to sign up for some or all of the movies and features. For free it is typical that movies come with ads dispersed throughout making for an experience much like that of traditional broadcast TV. If you pay many services offer a monthly or yearly subscription that gives you instant access to the entire library, or you can rent or purchase individual movies without a subscription. Some services also allow you to rent or buy a physical DVD online to be shipped directly to your home.
For smooth streaming experience it is recommended that you have a relatively fast internet connection, or if the site allows it, download the desired movies and watch offline.
Below we list sites which allow watching movies for free, along with some information about them. We also list a number of paid providers you might want to consider.
Some recommendations we can make are Hulu, Crackle, and Viewster for freely streaming a sizeable library of movies and TV shows,  and Big Five Glories for simple instant streaming of many classics. Among paid services besides Netflix we can recommend Vudu, EPIX and CinemaNow for movies on demand with a subscription, iTunes and Google Play for movie purchases, and a special mention of HitBliss for the option to choose which ads to watch in order to earn money you can use to purchase movies.
We would also like to highlight CanIStream.It, an excellent tool which allows you to search or browse through movies and see where exactly can you stream or download it, and for what price, linking directly to the associated page where you can do so.
Note that many countries may have their own local streaming services, often established by various TV stations or studios in your country.
Online Movie Sources
Free
Hulu
Allows watching popular television shows and movies for free from popular Hollywood studios like MGM and Warner Bros. It's not available in all countries though. Movies that are rated G, PG or PG-13 can be watched without signing up for a Hulu account. If a movie is rated R, you will need to sign- up for a free Hulu account. The majority of the movies on Hulu contain between five and ten minutes of advertising, which is dispersed throughout the duration of the movie.
Archive.org
Hosts a variety of movies that can be legally watched online. While many are older movies that are in the public domain as a result of their copyright expiring, Archive.org also offers independent documentaries and foreign films.
Emol.org
Although it has a smaller selection than Archive.org, Emol.org offers a variety of free movies to watch online, including classic B-movie horror films, cartoon, sports movies and documentaries. You can also legally download any film from Emol.org and burn it onto a DVD disc.
Public Domain Movie Torrents
Legally download torrents with movies that are in the public domain in multiple formats. Region restricted.
Crackle
Offers free ad supported streaming of movies and TV shows from Sony Pictures Entertainment.
Viewster
Offers many ad supported movies and TV shows including those from Hollywood studios such as Warner Bros, and independent films. Availability varies by country depending on contracts with the studios.
Listen To A Movie
 This interesting site offers a pretty sizeable selection of movies for listening rather than watching, primarily meant for those who wish to listen to a movie while they work.
Big Five Glories
Many classic movies available for free streaming without registration or subscription.
Paid
Netflix
Popular movie rental service offers movies for streaming on a wide variety of devices including smartphones, tablets, smart TVs, game consoles, media centers and more.
Amazon Prime
A subscription services offering instant streaming of thousands of movies and TV shows, in addition to other Prime perks such as free two-day shipping, and free one-month borrowing of Kindle books.
Vudu
Movie rental service without a subscription. Pay only for what you watch at $2 USD for two nights.
HBO GO
For HBO subscribers only HBO Go offers movies and shows for online streaming.
Blockbuster
Another rental service offering instant streaming of movies and shows without a subscription, paying per rental.
Apple iTunes
As part of its popular iTunes store Apple offers movies for either rent or buying as a download, available on all Apple devices and PCs.
GreenCine
Offers DVD rentals with free shipping or video on demand with either a monthly subscription suitable for your usage or per each individual movie.
DVD Avenue
An online DVD rental club that allows you to rent or buy DVDs. Rentals have no due date or late fees.
CinemaNow
Pay for what you watch or buy movies and TV shows. Movies available at the same time as in retail stores, and shows one day after airing.
CafeDVD
DVD rental service.
EPIX
A subscription service, and a TV channel by Paramount Pictures, Lionsgate, and MGM.
Redbox Instant
Subscription service for on demand movie streaming by Verizon. Also allows you to buy or rent, and has a kiosk option to get DVDs.
Xfinity Streampix
A subscription service for on demand movies and TV shows with unlimited streaming.
Google Play Movies
Offers movie and TV shows downloads for purchase. Some TV episodes are free.
HitBliss
HitBliss has an interesting concept; it allows you to earn money by watching ads on HitBliss Earn, where you choose what you want to watch, and then use the earned money to purchase movies and TV shows.
If you have any good suggestions feel free to add them in comments and we'll update this page.
Related Articles On Watching Movies on the Internet