It is necessary to think about your preferences before looking for the chat rooms best suited for your needs. For instance, you may enjoy typing, or may feel it apt to play a game right from your browser when conversations get monotonous. You may get tired of typing and want to switch to voice or video chat. There are plenty of free chat rooms on the Internet to choose from and satisfy your requirements.
Be sure to test out all your options before you settle on any one chat room application.
Modes of Chatting
Text Chatting
Text chatting has by far been the most popular mode adopted in chat rooms. You can turn to any of several online communities. Before you join any such chat rooms, you may be prompted to install Java or Flash as appropriate. Alternatively, the provider might have a desktop software program that you'll need to install.
Voice and Video Chatting
Not many people like typing, and so they turn to voice and video. Voice chatting in public rooms is available in most popular public chat room facilities, a notable example being Paltalk. Paltalk also provides video chatting, but for a price.
Popular Chat Applications
For chatting in public rooms using text or voice, you can try the hugely popular and free applications like: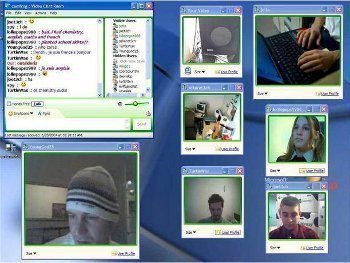 All of these rooms are very user-friendly, and provide a vast variety of chat rooms on subjects including entertainment, education, technology and many more.
Free Internet chat rooms can also be found at Chatfamily.com. This website has lots of different rooms that you can visit.  The site http://www.justachat.com is a variation of Chatfamily and many users will find it worth trying. Both websites claim to monitor chatting for any objectionable activity, but it is best left to the users to be careful while connecting with complete strangers.
Programs like Apple iChat and Adium offer voice and video chat if you are using Mac OS X.
Internet Relay Chat
If chatting via a website is not your idea of a good time, you can always use IRC (Internet Relay Chat) to talk to people from different walks of life. To access the IRC networks, you will need to download a free IRC client. As a Windows user, the free version of the popular chat program Trillian will allow you to connect to the IRC network. Using Trillian, you can also chat with friends who use other protocols like Gmail, Yahoo and AIM.
If you are using Mac OS X, you can connect to IRC chat rooms with a free program like Colloquy.
Alternatively, you may want to consider one of various free casual gaming sites around the internet. Sites like Pogo.com and Kongregate.com offer large chatting communities with many rooms that you can enjoy – all while playing free Adobe Flash based games.