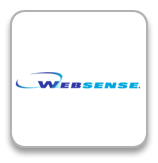 Websense is a company that has created web filtering software called the same name- Websense. Web filtering software is designed to limit an end users access to specific sites on the Internet. Websense was started in 1994 by Phil Trubey and is one of the most popularly used web filtering software packages available. This type of software can be used by many different types of organizations and for many different purposes.
Organizations that use Websense and what Websense is mainly used for
Many different types of organizations can use Websense filtering software for many reasons. For instance:
Schools can filter out adult content so that students can illegally access adult material and images.
Business organizations can also filter out access to adult material along with other types of site that may slow down productivity.
Any private individual can also purchase Websense filtering software and block certain sites to protect his or her family members from Internet predators, scam sites, etc.
Many state and local governments also currently use Websense in their offices along with libraries that allow the public to access information on government computers.
It should also be noted that governments such as China and Yemen have also used this software to deny citizens access to certain websites.
What Web Site Categories Can Be Blocked with Websense Filtering Software
There are more than 3 dozen categories that can be blocked by Websense and it should be noted that an individual user or organization can create their own list of sites that are specifically blocked. However here are ten popular categories that many organizations might block:
Adult Material
Dating and Personals
Peer to Peer Networks
Freeware and Shareware Download Sites
Gambling Sites
Hate Sites
Proxy Sites
Streaming Video Sites
Game Sites
Sites that Promote Illegal Activity
Additional Services Offered by Websense
Besides normal blocking of specific sites or categories of sites, for an additional fee, Websense also offers a variety of products; here are just a few of their most popular product offerings.
Information Leak Protection
In addition to web filtering services, Websense also has products designed for business and government agencies that would like to protect their private and sensitive data. Websense Content Protection Suite is designed to prevent all types of sensitive information (customer data, intellectual property, etc) from being leaked. Leakage can include being hacked from the outside or by an associate either mistakenly or deliberately transferring data without the proper security or protocol.
WebBlazer Malware Prevention
Another product that Websense offers is WebBlazer, a virus and malware prevention suite. This products filters phishing sites and other known fraud sites, such as sites that try to log your key strokes and sites that try to download software (such as adware, spyware and trojans) to your computer. WebBlazer can be integrated with other Websense software, making it easy to administer.
Websense Threat Seeker
Websense ThreatSeeker is designed to protect your network from pre-emptive web based security threats. Websense mainly uses anti intrusion prevention systems and antivirus software. Websense ThreatSeeker can help reduce the possibly of your network being compromised by constantly searching for threats and evaluating security and firewall protection.