SRT is the file extension for subtitle files. Subtitle files are simple text files that have been synchronized with a video file so that viewers can read what is being said while they are watching the movie. SRT files are especially useful for viewers who have hearing disabilities or like to keep the sound low. SRT files can be made for any movie in any language and can be modified in a standard text editor such as Notepad. Subtitle files are easy to create. Each subtitle line only consists of the time that the subtitle should be displayed and the message that it should read. For easy organization, SRT files are usually labeled in the filename.language.srt format. For example, if a user wanted to create an English SRT file for the movie Cast Away, he/she would name the SRT file CastAway.Eng.SRT. Likewise, a French SRT would be labeled CastAway.FRE.SRT and an Italian SRT would be labeled CastAway.ITA.SRT.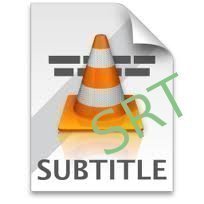 SubRip
SubRip is a free, open source program that gives users the ability to extract and modify subtitles from movies, then encode them back into the movie. SubRip includes a timing feature that ensures that subtitles are placed at the correct points within the film and allows for ideal synchronization. SubRip is designed for the Windows Operating System and is very popular within the subtitle/movie industry. SubRip is the primary subtitle file processor responsible for the SRT file format and is compatible with most media players. SubRip can be found at http://www.videohelp.com/tools/Subrip .
Universal Subtitle Viewer
The Universal Subtitle Viewer is another free program that allows users to watch movies with subtitles and create subtitles for those movies. Universal Subtitle Viewer can extract subtitles from videos and allow the user to modify them in any way. Universal Subtitle Viewer can then resynchronize the subtitle with the video in order to make sure that they match perfectly. Universal Subtitle Viewer supports 14 different subtitle formats and can even encode multiple subtitles in the same film and play them simultaneously. Universal Subtitle Viewer can be found at http://www.divx-digest.com/software/usv.html .
Sub Studio SAMI
Sub Studio SAMI uses the SAMI (Synchronized Accessible Media Interchange) file format that is very similar to HTML in order to create, view, and modify subtitles. Because SAMI is so close to HTML, users of Sub Studio SAMI can create their own subtitle files through any text editor or HTML editor. Sub Studio SAMI differs from other subtitle programs in several ways. For example, Sub Studio SAMI measures subtitles in milliseconds rather than frames. Sub Studio SAMI can also store multiple languages in the same subtitle file and allows users to switch between them while watching a movie. Sub Studio SAMI is a free, open source program and can be found at http://members.fortunecity.com/antonz0/sami/about.html .
SRT Shifter
SRT Shifter is a simple, browser-based application that allows users to shift the timestamps within an SRT file in order to resynchronize it with the film. SRT Shifter is especially useful when an SRT file has become unsynchronized with a movie due to the movie being modified. For example, if a scene or credits from a movie have been removed, then the SRT file will no longer be synchronized with the film. SRT Shifter corrects this problem by allowing the user to readjust when each subtitle is displayed. SRT Shifter is free and can be found at http://www.wisgary.com/programs/srtshifter.aspx .