A VCD (Video CD) is a video format or CODEC that has been used for video playback in DVD and VCD players since its adoption in 1993 by the video industry. The format allows 800 megabytes of VCD information to be stored on an 80 minute CD. The most recent version of the VCD format has a playback control (PBC) that is similar to that found on DVD menus. End-users do have the need arise; however, to convert the audio tracks on a VCD to MP3 format for use on a wider range of software programs and hardware devices. Unlike MP2 format, MP3 is not capable of storing the video component of the VCD which requires conversion to either MP4 or AVI format to complete.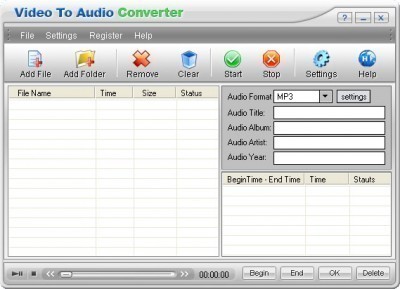 Steps to Convert VCD to MP3 Using Nero and HandBrake
Step 1 – Download and install the Nero application on your computer. After installation is complete, launch the program by double clicking the program icon located on your computer's desktop if it does not automatically start.
Step 2 – Select the VCD file to convert to MP3 and choose the "Convert to AVI" menu option. If the VCD file is on CD, insert the disc into the computer's CD-ROM drive before conducting this step.
Step 3 – Select the "Start" menu button to convert the VCD content to the AVI container file format.
Step 4 – Download and install the Hand Brake application on the target computer. Hand Brake can be used on the Linux, Windows, and Mac OS X Operating Systems (OS'S).
Step 5 – Open the Hand Brake program and then select the "File" and "Open Source" menu choices. Select the AVI file created by the Nero program using the program's file chooser.
Step 6 – Choose the "Output Settings" menu option and select the "MPEG-3" or "MP-3" format choice. Also, select the output folder or drive for the converted MP-3 file to be saved.
Step 7 – Select the "Start Encoding" menu choice located on the program's file menu and the application will display the status of the conversion from VCD to MP3 on the main program display.
Step 8 – Play the MP-3 file after the conversion process is complete to verify success.