Sonic Update Manager is a secondary application that is included in the Sonic RecordNow software, a program that allows users to create CDs and DVDs. While Sonic RecordNow does not usually cause problems, Sonic Update Manager is often considered a nuisance because it continuously displays a message asking the user to insert the Sonic installation disc in order to update the software. In most cases, users do not have this disc and, therefore, cannot prevent this message from appearing.
How Sonic Update Manager Works
The Sonic Update Manager uses the Sonic installation disc to update any files for Sonic RecordNow that users or malicious software removed or corrupted. If the user inserts the disc, the Sonic Update Manager will update Sonic RecordNow and no longer display messages. However, if the user clicks Cancel, the Sonic Update Manager will continuously display the same message, causing many users to become annoyed or even infuriated with the software.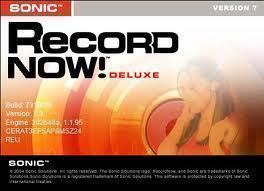 Is Sonic Update Manager Harmful?
Sonic Update Manager is not known to be a harmful program, but does cause much distress for many users by continuously displaying messages without any apparent means to turn it off. It is possible, however, for malicious software to impersonate Sonic Update Manager. If the user suspects this, he/she should run an anti-virus software, such as Malwarebytes' Antimalware, Advanced SystemCare, or Spyware Terminator. If the Sonic Update Manager is found to be a malicious software, the user should also run a registry cleaner, such as CCleaner, to be sure that no damage has been done to the Windows Registry.
How to Remove Sonic Update Manager
Sonic Update Manager can be removed via a number of methods. For example, the user can often remove the Sonic Update Manager with the Add/Remove feature in the Windows Control Panel. If the user is unable to remove the Sonic Update Manager or cannot remove it without removing Sonic RecordNow, he/she can stop it from running by opening the Task Manager (Ctrl + Alt + Del), selecting the Processes tab, right-clicking any references to Sonic Update Manager, and selecting "End Process." The user can also stop the process from running by opening the Start Menu, opening "Run…," entering "msconfig," and clicking OK. The user can then select the Services tab on the next window, uncheck the checkbox for any reference to Sonic Update Manager, click Apply, and click OK. The user can then restart his/her computer in order for the changes to take effect.