The MP4 container is commonly used on YouTube, portable video players, and iDevices to transport or wrap video files in a web-friendly format. Many digital video players; however, do not support MP4 or M4V encoded files and require the videos be converted to AVI format for successful playback. As a result, using a free or commercial tool is required to convert MP4 to AVI before consumers can watch the respective movie or video.
Convert MP4 to AVI Using Pazera
The Pazera MP4 to AVI conversion software program is a freeware application that is capable of converting M4V, MP4, and MP4V files to the AVI format. In order to be more useful to novice users, the software developers have created several predefined profiles that do not require advanced editing skills to complete the conversion process.
Step 1 – Download and install the Pazera conversion application on the target computer.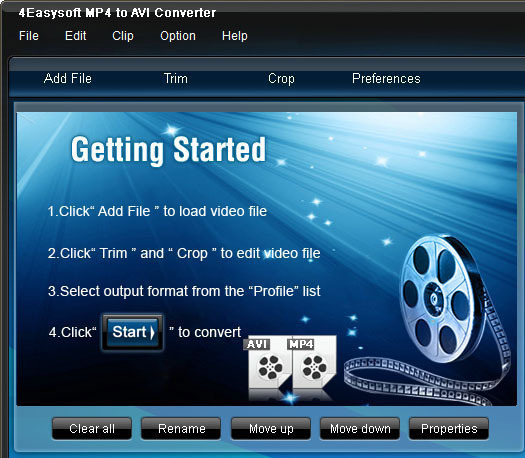 Step 2 – Open Pazera by double clicking the program icon on the computer's desktop or by selecting from the "Program Files" sub-menu of the "Start" menu.
Step 3 – Single click the MP4 program. While keeping the mouse button depressed, drag the file over the main window of the Pazera application. Alternatively, use the "Add Files" menu option to select the MP4 file to convert using the Pazera file chooser.
Step 4 – Ensure the "AVI" menu button is selected in the "Output file format / Video settings" menu located on the lower, left-hand section of the application window.
Step 5 – Press the "Convert" menu button and the application will convert the MP4 file to AVI.
How to Convert MP4 to AVI (Generic Instructions)
Although Pazera is one of the easiest-to-use freeware applications to convert MP4 to AVI, consumers may encounter a number of alternative software solutions on the market to conduct the same task. The steps to use other applications have several common steps that should be followed to successfully convert video files.
Step 1 – Ensure the MP4 videos are moved or copied to a common folder to use for conversion tasks.
Step 2 – Download and install the conversion software program on the target computer.
Step 3 – Restart the computer (if required) and open the software application.
Step 4 – Load or open the file(s) for conversion in the software program.
Step 5 – Choose the AVI output format and then initiate the conversion process.
Step 6 – Repeat until all MP4 files are converted.