True antigravity propulsion involves using a material or technological effect that counteracts the effects of gravity without using aerodynamic lift, electromagnetism, or some other balancing force. Likewise, antigravity does not refer to situations in which an object or person experiences lack of weight such as being in a pool, free fall, or high altitude orbit. Virtually all antigravity propulsion systems and experiments that scientists introduced to the public and that supposedly defied gravity could not be supported with concrete evidence. Furthermore, no third party could recreate it. This fact has not swayed countless physicists and researchers, however, who are still rigorously trying to find a true antigravity solution.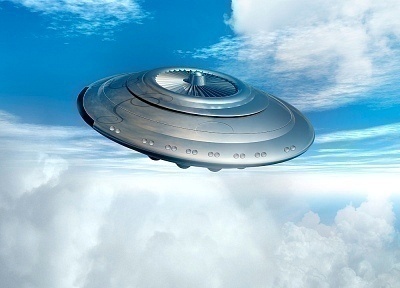 General Relativity
The biggest problem facing scientists pursuing antigravity is the fact that gravity is not a force in and of itself. Rather, it is the effect of a force. According to Albert Einstein's general relativity definition, large bodies of mass (such as planets and stars) that create dips in the fabric of space cause gravity. These "sink holes" in space cause other objects to be pulled toward them. This can be seen when a large sheet is stretched by each of its corners so that the entire sheet is in the air. If a large object, such as a baseball, basketball, or even a bowling ball is dropped on top of the sheet, it will create a dip in the sheet immediately beneath and around its surface. If a marble is then dropped on top of the sheet near the larger object, it will roll into the dip that the larger object created. Gravity simply refers to the smaller object being attracted to the larger object due to its dip in the fabric of space.
Negative Mass
The term "negative mass" refers to a hypothetical material that has a total mass less than zero. While this is not possible in the known understanding of physics, scientists are trying different types of matter to see if gravity affects any of them in a different way. Dark matter, an invisible framework of the Universe that bends light but allows regular matter to pass through it, has been ruled out as a candidate for negative mass because its discovery depends on its gravitational effects on other objects. Although dark energy and antimatter have not yet been fully studied or understood, they hold the most promising chances of producing an antigravitational effect.
Lifters
A lifter (ionocraft) is a craft that can be lifted into the air with ionized oxygen particles that the craft generates and directs beneath it in order to create thrust. Lifters are made up of a balsa wood (or other nonconductive material) equilateral triangle that is wrapped in foil and has a smooth, round surface. Conductive electrodes are placed at each vertex of the triangle and a conductive wire, such as corona wire, connects each electrode. Several thousand volts are then applied to the wire.
As air drifts into the device's "air flap," oxygen particles are ionized and pushed directly beneath the lifter, causing the lifter to float. In practice, this device is not very effective and releases an ozone byproduct, a toxic chemical that causes breathing problems, heart disease, and lung disease when inhaled. Likewise, claims concerning the lifter's ability to float in a vacuum have been disproven. Although the lifter claims to use antigravity technology, it clearly does not.