The PCL XL error is most commonly associated with HP LaserJet printers. The error occurs when several pages are sent from a document to the printer's print queue. The printer displays this error message if the printer's driver has become outdated or corrupted from operating system (OS) updates or conflicting third-party software being installed on the computer. HP has identified the problem printer drivers for most of their printers that display the PCL XL error. They have released updated programs that can be downloaded and installed for free on the computer.
How to Fix the PCL XL Error
Step 1 – Log on to the PC with an account that has administrator privileges in order to update the operating system and printer driver.
Step 2 – Run the Microsoft Windows Update utility on the computer. To do so, click "Start," "Settings," and "Control Panel." Double-click the "Windows Update" application icon. Run the update feature to ensure that the computer has the most updated version of the Windows OS that could be causing conflicts with the printer driver.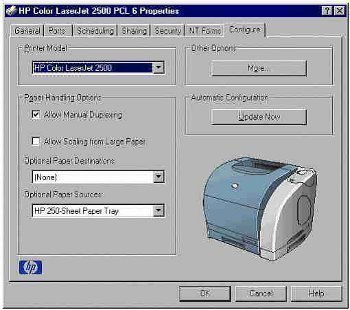 Step 3 – Navigate to HP's website (or another manufacturer's website if it is not an HP printer), and use the search feature to locate the updated printer driver for the printer model that is displaying the PCL XL error.
Step 4 – Download the updated printer driver. After the file has downloaded, double-click it to start the driver update process. Depending on the version of Windows installed on the computer, the user may have to give the OS permission to run the program or enter the computer's admin login and password.
Step 5 – After the driver update is installed on the computer, restart it and the PCL XL error will be corrected.