In the world of ubiquitous computing and internet connectedness there is always a real possibility of picking up malware or viruses. Antivirus software can help protect users from these threats through detection, scanning, and quarantine or deletion of whatever malware is found. There is a number of free solutions available if you don't want to or can't pay for such software.
Clam AntiVirus is a GPL anti-virus toolkit for Unix. The main purpose of ClamAV is the integration with mail servers (attachment scanning). ClamAV provides a flexible and scalable multi-threaded daemon, a command line scanner, and a tool for automatic updating via the Internet. The programs are based on a shared library distributed with the Clam AntiVirus package, which you can use with your own software.
Clam AntiVirus works with Linux, Solaris, FreeBSD, OpenBSD, NetBSD, AIX, Mac OS X, and Cygwin B20 on multiple architectures such as Intel, Alpha, Sparc, Cobalt MIPS boxes, PowerPC, and RISC 6000.
Most importantly, the ClamAV virus database is kept up to date.
The key features of the ClamAV are:
It has a command-line scanner.
There is a fast, multi-threaded daemon.
A mail filter interface is available for sendmail.
There is a database updater with support for digital signatures.
It has a virus scanner C library.
On-access scanning (Linux and FreeBSD) is available.
The detection of over 38000 viruses, worms and trojans is available with this software.
Built-in support for Zip, Gzip, Bzip2, tar, RAR, MS OLE2, MS Cabinet files, MS CHM (Compressed HTML), MS SZDD is provided.
There is support for mbox, Maildir and raw mail files.
There is support for Portable Executable files compressed with UPX, FSG, and Petite.
ClamWin is a Free Antivirus for Microsoft Windows 98/Me/2000/XP/2003. ClamWin provides a graphical user interface to the Clam AntiVirus engine.
ClamWin Free Antivirus uses the GNU General Public License by the Free Software Foundation and is free (as in freedom) software. To find out more about GNU General Public License and what it entitles you to, please visit the following link: Philosophy of the GNU Project – Free Software Foundation.
ClamWin Free Antivirus comes with an easy installer and open source code at no cost. It features the following:
A Scanning Scheduler.
Automatic Virus Database Updates are available with this software. ClamAV team updates Virus Databases on a regular basis and almost immediately after a new virus/variant is out.
A Standalone Virus Scanner is provided.
A Context Menu Integration to Microsoft Windows Explorer is available.
An add-in to Microsoft Outlook is available with this antivirus.
F-Prot Antivirus products are easy to use, reliable and demand little of the user's system resources. With their combined speed and reliable detection methods, F-Prot Antivirus products are good computer security solutions for home users.
F-PROT Antivirus for Linux, BSD, Solaris, and DOS are all free for home users.
BitDefender Free Edition offers a scan engine with high detection rate, a friendly user interface and support for all e-mail clients.
BitDefender Free Edition automatically updates itself under Windows 2000 and XP; if a new user has logged in, even with restricted user rights, the software displays warning messages when new viruses occur.
BitDefender's behavior based search enables it to recognize unknown viruses and mutants. BitDefender also recognizes many file formats, archives and compressed files, embedded OLE objects in Office documents and runtime packers.
BitDefender features include:
Virus scanning and removal

On demand scanning – Powerful scan engines ensure detection and removal of all viruses at all times.

Scheduled scanning

The Scheduler lets you plan ahead, and schedule full system/drive scans in the off hours, when you won't be using your computer.

Immediate scanning

With just a right click you can check your files and folders.

Skinable interface

You can design new interfaces, or use those drawn by others.

Quarantine

By isolating the infected files in quarantine, the risk of getting infected diminishes. You can also send these files to BitDefender Labs for further analysis.

Reports

When launching a scan you may choose to create a report file where you can see statistics about the scan process.
Comodo AntiVirus leverages multiple technologies, including on demand and on access scanning, email scanning, process monitoring, worm blocking and host intrusion prevention. With these technologies, it immediately starts cleaning or quarantining suspicious files from your hard drives, shared disks, emails, downloads and system memory.
Updated virus definitions are automatically downloaded according to a schedule of your choice or by a single click on the 'updater' button. Once installed, Comodo AntiVirus wll unobtrusively sit in your system tray, silently and efficiently defending your system from the latest virus outbreaks.
It's easy to install and configure, will not slow down your PC by hogging system resources and is free of cost.
Comodo AntiVirus includes an application called LaunchPad. LaunchPad notifies users of free software offerings from Comodo. Some users have complained that LaunchPad is adware and is impossible to uninstall without removing Comod AntiVirus itself.
Avira AntiVir is a free antivirus solution. It is the free version of Avira AntiVir Premium and the Avira Premium Security Suite. This program periodically scans the user's computer and gets rid of viruses and other malware such as worms, trojans, dialers, hoaxes, backdoor programs, rootkits, and phishing attacks.
Scanning is up to 20% faster than the average antivirus software. Avira AntiVir monitors the system closely and reacts quickly when attacks are detected. Avira AntiVir is designed for personal use and is available for Windows or Unix systems.
Norton Security Scan comes free with a Google Pack and is compatible with all versions of Windows. The main advantage of this antivirus software is its simplicity of use. There are no dialog boxes or options to select. There is only the start button. When it is clicked, Norton Security Scan proceeds to scan the user's computer and cleans it of viruses and other malware including worms, Trojans, dialers, hoaxes, backdoor programs, rootkits, and phishing attacks.
Norton Security Scan is not integrated into the computer operating system. This means the user can install another antivirus software for added protection. Norton Security Scan is not known to conflict with other applications.
This software has good detection rates and provides periodic updates. The user can also configure it to run scans at selected intervals. However, Windows does not recognize Norton Security. If it is the only antivirus software installed, Windows will continue to warn the user that his or her computer needs virus protection.
This edition of the AVG Antivirus offers the widest choice in terms of configuration. Users also have the option of simply opting for the default settings.
The program features a Test Center where scans and other usual tasks can be performed. A Control Center where configuration options may be set and a Rescue Disk that creates backups of system areas such as boot sector or MBR and copies the DOS version of the scanner to floppy disks are also available.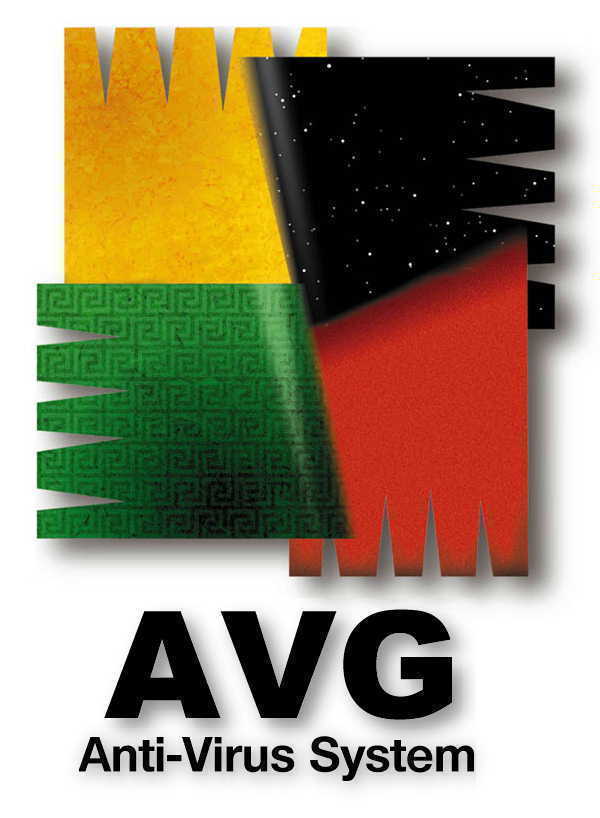 AVG Antivirus offers the following features:
Protection in real time
On-demand scanner
E-mail protection in real time
Auto updater (virus definitions and programs)
Log viewer
Scheduler
Quarantines infected files in virus vault
Rescue disk
Heuristic scanning
The program has good detection rates, offers regular updates, is very configurable, and is multilingual. It operates on Windows 95/98/ME/NT4/2000/XP. The free version is available at no charge only for single home computer use.
Avast! Antivirus Home Edition is a free virus protection software intended only for home use. It incorporates anti-spyware protection and anti-rootkit detection. Daily updates are automated, ensuring continuous protection from virus, malware, and spyware infections.
Avast! Antivirus features an easy-to-use interface where the user can activate on-demand scanning. Additional Avast! Antivirus modules such as Updater, Virus Chest, or Log Viewer can also be started from this interface. The software package contains three skins for the interface but more can be downloaded from the Avast! website.
The software incorporates resident protection that shields the computer's files, emails, and news. Complete or selective scanning of computer files is available. Email and news protection has two module, namely a generic scanner and a plug-in for MS Outlook.
Generic scanning works on the SMTP/POP3/IMAP4/NNTP protocol level. Avast! Antivirus also offers heuristic scanning of emails.
Other protection modules added to avast! Antivirus are the Network Shield and Web Shield. Network Shield protects computer files from known Internet worms and attacks. Web Shield monitors all HTTP traffic from the internet. It serves as a transparent HTTP proxy and can filter viruses and other malware such as spyware, adware, and dialers. It is compatible with Internet Explorer, Mozilla Firefox, and Opera.
Avast! Antivirus integrates with the program. This enables the user to start scanning directly from Windows Explorer. Scanning can also be started before a virus is activated through the boot time scan option. However, this feature works only with Windows NT/2000/XP/Vista 32 bit.
Avast! Antivirus works with Windows 95/98/ME/NT4/2000/XP/Vista, except for a few selected features that work only on later versions of Windows platforms.
Spyware Terminator is a free anti-virus software that allows a user to perform both quick and full scans of his/her computer. Spyware Terminator includes a real-time shield that allows the user to decide which programs are allowed to run and has the ability to save the user's options for later use when it recognizes a similar program. However, the real-time shield can produce excessive notifications. Spyware Terminator also includes an Internet browser shield, known as ClamAV, but only works with Internet Explorer. Spyware Terminator includes a comprehensive database of malicious software, can be set to automatically update itself, and can be set to automatically run scans at specific times.
Malwarebytes Antimalware is another free anti-virus software. While Malwarebytes Antimalware does not have a real-time shield, it finds more malicious software than Spyware Terminator and can perform scans much faster. However, Malwarebytes' Antimalware does not detect all viruses and is, consequently, often used in conjunction with Spyware Terminator or another anti-virus software.
Spybot Search and Destroy is a free anti-virus software that runs relatively quick scans and finds a wide variety of malicious software, including adware, spyware, trojans, and worms. Spybot Search and Destroy also repairs weaknesses in firewalls and scans Internet browsers for possible threats.
While any of the above anti-virus software can be effective at restoring privacy and security, Advanced System Care might include more features than any of them. Advanced System Care includes its own anti-virus software that runs extremely fast computer scans, a real-time shield, a registry cleaner, a defragmenter, and functions for deleting browser history and other personally identifiable information.
Windows Live OneCare is a collection of free tools that allow users to remove unwanted files and programs, such as viruses and malware, from their computer and improve the computer's overall performance. It features a safety scanner, a protection tool, a "clean up" tool, a "tune up" tool. The safety scanner, specifically, allows users to scan for and remove viruses, worms, trojans, and a wide variety of other malicious software that causes harm to the user's computer.
McAfee Stinger is a free virus protection program that is able to scan for and removal specific viruses on the user's computer. McAfee Stinger is not as functional as other virus removal programs but is made more for targeting specific viruses and malware that other virus removal programs generally have a hard time removing. McAfee Stinger is easy to use and can remove virtually any virus that is listed in the "List Viruses" section of the program.
Kaspersky is a company that provides several virus protection options including free, online virus scanning. The Kaspersky Online Virus Scanner is able to scan the user's computer and remove viruses and other threats without requiring the user to download any software. Kaspersky also provides a free file scanner that allows users to check online to see if a specific file is a virus or other malicious program.