Over the past decade, VoIP (Voice over Internet Protocol) technologies have seen widespread adoption across the world. Providing communications services such as voice calls, SMS/MMS text messages, fax, and voice messaging, the services use the Internet to transport all communications data vice the PSTN (publicly switched telephone network). As VoIP has become more popular, a common need for small businesses and individual computer users is finding free VoIP software that does not cost a monthly or annual fee.
How Does VoIP (Voice over IP) Work?
The principles of making a traditional phone call on a VoIP network as compared to the traditional PSTN are very similar. Placing a phone call requires signaling, digitizing an analog voice signal, channel setup, and encoding information on the network. Once the information from the phone call is encoded it is transmitted via IP (Internet Protocol) packet via the Internet. A VoIP setup or system uses session control and signaling protocols to manipulate the phone call signaling, initial set-up, and the breaking down (or tear down) of phone calls.
The audio stream of phone calls and video messaging sessions are transported over an IP network using specially designed media delivery protocols which use audio and video codecs to encode audio, voice, and video streams with streaming media. The audio and video codecs employed optimize the media stream depending on the specific application requirements of the VoIP service and available network bandwidth. Depending on the available bandwidth, some VoIP implementations rely on reduced network bandwidth and prioritize the appropriate options within the telephony system to maximize the quality of the phone calls or other services leveraged by the service.
How Does VoIP Number Portability Work?
Mobile number portability (MNP) and Local number portability (LNP) regulations in the United States and other developed countries also affect companies that provide VoIP services. In the mid-2000s (2007), in the United States, the FCC (Federal Communications Commission) issued direction requiring VoIP service providers to support the right of consumers to keep a phone number when shifting to a new phone carrier.
The traditional process to fulfill number portability requirements is for the previous or old carrier to maintain a database of phone numbers and to map the consumer's number to the new carrier. The number will be maintained for a given timeframe with the old carrier and quickly reroute calls to the number to the new phone carrier. All major carriers are required to maintain these porting references to ensure compliance with the FCC mandate.
The requirement for guaranteeing number portability adds complexity to VoIP phone calls. Most VoIP services rely on a LCR (Least Cost Routing) system to attempts to route phone calls via the network path that will "cost" the user the least. Due to number portability requirements; however, VoIP service providers must verify what the actual phone network the phone number is being hosted on first before routing a phone call (in the past the carrier prefix part of the phone number could be used).
VoIP Emergency Call Support
Landlines and more recently mobile phones are able to be mapped to a physical location for use by emergency responders when an individual places an emergency phone call. Landlines are mapped to a physical location maintained by the respective telephone company, while most developed countries require mobile providers to map the cell phones device to a location using GPS or equivalent locating services. When a call is received from either of these phones, the location and identifying subscriber information are displayed in the call center.
For VoIP-based phones, there is not a direct linkage between the location of the caller and the emergency center. This is also true for cable or DSL providers who will know the approximate location of the network router and service address, which may not match the locale of the individual requiring emergency assistance. This is especially true when an Internet connection is used to connect to a VPN of a corporate or other entity. For example, the IP address being used by the individual could belong to the company which would not be the same address as the residence. A similar challenge was faced by the mobile phone industry until regulations requiring identifying information for emergency calls were passed in a number of countries.
It is possible for a phone or VoIP gateway to identify itself with a SIP (Session Initiation Protocol) registrar. The association is made using the account credentials with the ITSP (Internet Telephony Service Provider) only being aware of the equipment being used or active. Emergency response services are provided in this arrangement through an agreement with the end-user. In these cases, the user has to register the physical location of the equipment and agrees with the provider that emergency services will only be provided to this address if the 911 or equivalent phone number is called from one of the IP devices on the network.
In the United States, this type of emergency service provision is made by VoIP providers through the E911 (Enhanced 911) system. This system is based on the U.S. Wireless Communications and Public Safety Act of 1999 and associates a physical address with the VoIP phone number. If the VoIP provider provides access to the PSTN (publicly switched telephone network), then they are required to implement E911. Some providers will pass on the cost for this service to the end-user; however, the customer maintains the right to "Opt-Out" of the service if desired. Unlike the E911 system in place for mobile phones (where the user's location can be dynamically updated), VoIP E911 requires the consumer maintain an up-to-date emergency address in the system.
VoIP Security Concerns
Similar to any Internet-connected phone or device, VoIP service providers have similar security concerns regarding the vulnerability of their network or customers to a variety of attacks. These concerns include but are not limited to rogue actors compromising voicemail, recording phone calls, harvesting client information through the use of computer malware, and being susceptible to a denial of service attack. If any user account (or even session credentials) are hacked, an attacker may be able to use another person or company's service at no charge. Even worse, the attacker may be able to place a large number of toll or long distance charges that are reflected on the unsuspecting party's bill.
Once an intruder has gained access to a service, they are able to take advantage of VoIP features that allow the related traffic to bypass network address translators and firewalls. Despite these private session border controllers being designed to allow VoIP calls to and from an otherwise protected network, it represents a vulnerability at the Enterprise level for companies employing VoIP services. Additionally, to keep costs low, many VoIP service providers will not provide encryption of actual phone calls making it easier for rogue actors to intercept or eavesdrop on VoIP conferences or phone calls if they can gain access to the network of one of the two parties.
When seeking out a free VoIP service option, it is important to take these vulnerabilities into account. There are standards available for security VoIP services to include SRTP (Secure Real-time Transport Portocol) and ZRTP (designed for analog telephone adapters and smart phones). Alternatively, IPsec an be used (working at the transport level) through the use of encryption to help ensure the security of an individual's communications. Public Secure VoIP is another popular option in free VoIP programs (available under the GNU license) that establishes a secure connection with the destination client before allowing communications to proceed.
VoIP Timeline
The following is the historical timeline of VoIP technology and capabilities since inception.
1973 – Danny Cohen and other researchers developed NVP (Network Voice Protocol) designed to carry voice over the ARPANET in real-time.
1974 – IEEE (Institute of Electrical and Electronic Engineers) published A Protocol for Packet Network Interconnection that would help form the underlying technology supporting VoIP use today.
1974 – The first use of NVP occurred on August 1974 over the ARPANET. This was the very first implementation of VoIP.
1981 – Ipv4 was first defined in RFC 791. This would provide the underlying structure that the modern-day Internet and VoIP services leverage to provide services to customers.
1986 – There are a number proposals for adopting a standard to provide voice services on ATM-based networks (Voice over ATM) made. The first commercially available products for network-based voice capabilities are released.
1991 – Speak Freely is released as a free, VoIP application. The software application was created by John Walker and further improved upon by Brian. C. Wiles.
1994 – Freeware VoIP application, MTALK, was released for use on the LINUX operating system (OS).
1995 – The first commercial Internet-based phone software is released by VocalTec. Later this year, Radvision, Intel, and Microsoft start-up standardization meetings for VoIP technologies.
1996 – United States-based TELECOMs petition the American Congress to ban all Internet-based phone technology.
1999 – The SIP (Session Initiation Protocol) specification is released (RFC 2543). During this same year, the first open source PBX (Private Branch Exchange) software is released by Digium (Asterisk).
2003 – Skype releases their first beta deployment of the highly popular desktop program.
2004 – Thanks in part to the spread of high-speed Internet access, the number of VoIP service providers significantly expands in most developed nations.
2006 – The VoIP industry sees revenues exceed $3 Billion USD for the first time.
2007 – 2012 – The VoIP industry sees average growth of 16.7%. By 2013, the entire industry is estimated to see more than $15 billion in net revenue.
What Factors to Consider when Choosing VoIP Software?
Before making the decision on what VoIP software to use for either individual or company use, there are a number of factors to consider even when taking a look at free software options. These include the reliability of the service, features, location, and any up-front or hidden costs with free VoIP software packages.
Importance of Reliability
Before jumping in and just picking a VoIP software package because it is free, it is worth a little research to validate the reliability and frequency of updates of the application suite. Just because a free VoIP package received great reviews five years ago does not mean that the software will be compatible with one's current computing operating system or offer the features expected of a VoIP application package today. Some of the freeware options also have hidden "upsells" that can cost more money than just subscribing to a commercially available VoIP solution.
Cost
Just because the software is free, does not mean that there are no costs associated with the VoIP software. In order to avoid frustration, its recommended to research and even try out freeware software packages before going live in the home or small company with the open source alternatives available for use.
Features
Most experienced VoIP users will recommend making a list of the features that you require in a VoIP software suite prior to picking one out. It will surprise some consumers that they don't necessarily need or want all of the options made available to them via a VoIP service. Some will be required for a business such as voicemail, video conferencing (not for all), and the ability to make a traditional phone call. Other features such as voicemail to email and text messaging  may be considered extraneous by some and do not need to be included with a VoIP service package unless it is a standard feature which does not cost more money in monthly service fees.
There are many different categories of free VoIP software packages, including:
Free VoIP Software Phones
Free VoIP Gateways
Free VoIP Gatekeepers
Free VoIP Proxies
Free VoIP Software Development Libraries
Free VoIP PBX's
Ekiga is an H.323 compatible videoconferencing and VOIP/IP-Telephony application that allows people to make audio and video calls to remote users with H.323 hardware or software (such as Microsoft Netmeeting). It supports all modern videoconferencing features such as registering to an ILS directory, gatekeeper support, making multi-user conference calls with an external MCU, using modern Quicknet telephony cards, and making PC-To-Phone calls.
Ekiga was previously known as GnomeMeeting.
Twinkle is a soft phone for VoIP communications using the SIP protocol. People can use Twinkle for direct IP phone to IP phone communications or in a network using a SIP proxy to route calls.
In addition to making basic voice calls, Twinkle also provides the following features:
2 call appearances (lines)
Multiple active call identities
Custom ring tones
Call Waiting
Call Hold
3-way conference calling
Mute
Call redirection on demand
Call redirection unconditional
Call redirection when busy
Call redirection no answer
Reject call redirection request
Blind call transfer
Reject call transfer request
Call reject
Repeat last call
Do not disturb
Auto answer
User definable scripts triggered on call events, E.g. to implement selective call reject or distinctive ringing
RFC 2833 DTMF events
Inband DTMF
Out-of-band DTMF (SIP INFO)
STUN support for NAT traversal
Send NAT keep alive packets when using STUN
NAT traversal through static provisioning
Missed call indication
History of call detail records for incoming, outgoing, successful, and missed calls
DNS SRV support
Automatic failover to an alternate server if a server is unavailable
Other programs can originate a SIP call via Twinkle, e.g. call from address book
System tray icon
System tray menu to quickly originate and answer calls while Twinkle stays hidden
User definable number conversion rules
WengoPhone
WengoPhone is a SIP phone that allows users to speak at no cost from a computer to other users of SIP compliant VoIP software. It also allows users to call landlines, cellphones, send SMS messages, and to make video calls. None of this functionality is tied to a particular SIP provider and can be used with any provider available on the market, unlike proprietary solutions such as Skype.
Speak Freely is a 100% free Internet telephone that John Walker, founder of Autodesk, originally wrote in 1991. After April of 1996, he stopped developing the program. Since then, several other Internet "telephones" have cropped up all over the world. However, most of these programs cost money. Most of them have poor sound quality, and do not support Speak Freely's basic features such as encryption, the answering machine, or selectable compression.
linphone is a SIP webphone with support for several different codecs, including speex.
Linphone is a web phone. It allows users to call their friends anywhere in the whole world for free via the Internet. The phone call's cost is the cost of the Internet connection.
linphone features include:
Works with the Gnome Desktop under Linux, (maybe others Unixes as well, but this has never been tested). Linphone can also be used under KDE.
Since version 0.9.0, linphone can be compiled and used without gnome in console mode, by using the program called "linphonec."
Works as simply as a cellular phone. Two buttons, no more.
Linphones includes a large variety of codecs (G711-ulaw, G711-alaw, LPC10-15, GSM, and SPEEX). Thanks to the Speex codec, it is able to provide high quality connections even with slow Internet connections like 28k modems.
Understands the SIP protocol. SIP is a standardized protocol from the IETF, the organization that made most of the protocols used on the Internet. This guaranties compatibility with most SIP – compatible web phones.
Users only need a soundcard to use Linphone.
Other technical functions include DTMF (dial tones) support though RFC2833 and ENUM (to use SIP numbers instead of SIP addresses).
Linphone is a free software, released under the General Public License.
Linphone is documented. It has a complete user manual that explains all the user needs to know.
Linphone includes a sip test server called "sipomatic" that automatically answers to calls by playing a pre-recorded message.
OhPhone is a H.323 Video Conferencing Program compatible with other H.323 video conferencing programs including Microsoft NetMeeting.
OhPhone supports full duplex audio and bi-directional video. It requires a full duplex sound card for audio support and a Bt848/878 based video card (using the bktr driver) for video capture.
OhPhone uses the OpenH323 and PWLib libraries, which Equivalence Pty developed.
NetMeeting is Microsoft's free H.323-compliant VoIP software phone for Windows.
SIPSet
SIPSet is a SIP User Agent with a GUI front end that works with the Vovida SIP stack. It can be used as a soft phone to make and receive phone calls from a Linux PC.
The current SIPSet release implements these features:
SIPSet can make calls through a SIP proxy.
SIPSet can register to receive calls through a SIP proxy.
SIPSet can make and receive calls directly with another User Agent.
KPhone is a SIP User Agent for Linux. It implements the functionality of a VoIP Softphone but is not restricted to this. KPhone is licensed under the GNU General Public License. KPhone is written in C++ and uses Qt.
Jabbin is an open source Jabber client program that allows free PC to PC calls using VoIP over the Jabber network.
isdn2h323 is a Linux based H.323 – ISDN gateway. At the moment, the gateway supports the following features:
ISDN and H.323 users can initiate a connection.
The number of simultaneous incoming and outgoing calls is limited by the number of available ISDN channels only.
H.323 users can specify the other party's ISDN number.
The gateway's administrator can assign an ISDN MSN to a H.323 user. This makes it possible for an ISDN user to call a H.323 user directly. The gateway chooses the H.323 user id depending on the called ISDN MSN.
The gateway discovers an available H.323 gatekeeper and registers with the gatekeeper. It is possible to specify one or more phone prefixes that the gateway is responsible for.
ISDNs touch-tones (DTMF) are translated to H.323's user input messages and vice versa.
Automatic gain control (AGC)
Automatic echo compensation (AEC)
To avoid security problems the gateway offers an option to restrict the IPs allowed to use the gateway for an outgoing ISDN call.
The status of the lines and the configuration of the gateway are written to an HTML file.
Errors and other information are logged using Linux's syslog() feature.
Three H.323 codecs are supported: ALaw, muLaw, and GSM.
Least Cost Router
PSTNGw is a very simple PSTN to H.323 gateway program that uses the OpenH323 library. It allows H.323 clients to make outgoing calls and incoming calls to be routed to a specific H.323 client.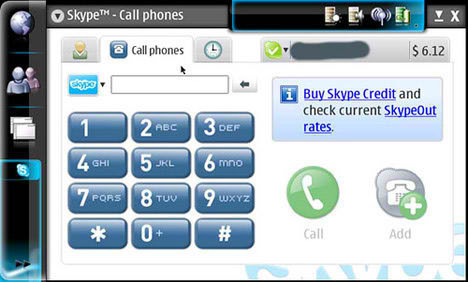 PSTNGw uses PWLib and the OpenH323 stack from Equivalence Ltd Pty.
SIPRG (SIP Residential Gateway)
The SIP Residential Gateway (SIPRG) is an open source application based on the Session Initiation Protocol (SIP). The SIPRG is an IP Telephony Gateway that allows a SIP User Agent to make and receive calls between the Public Switched Telephone Network (PSTN) and a SIP-based network such as VOCAL.
The SIPRG was developed with the VOVIDA SIP stack version 1.3.0 and uses a QuickNet LineJACK card to connect an Analog telephone line. Currently, it supports only a single LineJACK card and is therefore a single-line gateway.
OpenH323 Gatekeeper – The GNU Gatekeeper
The OpenH323 Gatekeeper is a full featured H.323 gatekeeper that is available for free under GPL license. It is based on the Open H.323 stack. Both components together form the basis for a free IP telephony system (VOIP).
OpenH323 Gatekeeper currently supports Linux, Microsoft Windows, FreeBSD, Solaris, and MacOS X.
OpenGatekeeper is an Open Source H.323 Gatekeeper based on the work done by the OpenH323 project.
OpenGatekeeper runs on Linux, FreeBSD, and Win32 platforms.
OpenGatekeeper supports all the basic features of an H.323 Gatekeeper such as registration, admissions and access control, address translation, and bandwidth monitoring and control.
OpenGateKeeper also supports many advanced features such as:
Gatekeeper routed calls
Support of H.323v2 alias types (party number, URL, transport id and email address)
Support for gateway prefixes
Registration and call activity logs
Neighbor gatekeeper database
Registration time to live
Partysip is a SIP proxy server. It is a plugin oriented program with registration, authentication, and routing capabilities.
Partysip is a modular application where capabilities are added and removed through plugins. The program comes with several GPL plugins. At this step, partysip and its plugins could be used as a 'SIP registrar,' a 'SIP redirect server,' and a 'SIP stateful proxy server.'
siproxd – SIP proxy/masquerading daemon
Siproxd is a proxy/masquerading daemon for the SIP protocol. It registers SIP clients on a private IP network and rewrites the SIP message bodies to make SIP connections possible via a masquerading firewall. It allows SIP clients (like kphone, linphone) to work behind an IP masquerading firewall or router.
Softphones (Voice over IP) use SIP (Session Initiation Protocol) to initiate communication. By itself, SIP does not work via masquerading firewalls as the transferred data contains IP addresses and port numbers.
Load Balancer Proxy
The Load Balancer is a very simple proxy that is useful in SIP-based VoIP installations where there are multiple ingress proxy servers. The Load Balancer permits pooling these servers, thereby eliminating the need to balance user demands for connectivity through a complicated provisioning algorithm.
All users can send their INVITEs and REGISTERs to the same SIP URI and the Load Balancer will assign ingress proxy servers dynamically to each transaction. In this way, the traffic load is balanced over a pool of proxy servers based on the real-time demand for services.
The STUN (Simple Traversal of UDP through NATs (Network Address Translation)) server is an implementation of the STUN protocol that enables STUN functionality in SIP-based systems. The STUN server tar ball also include a client API to enable STUN functionality in SIP endpoints. In addition, there is a command line Unix client and a graphical windows client that check what type of NAT the user is using.
STUN is an application layer protocol that determines the public IP and nature of a NAT device that sits between the STUN client and STUN server.
The current version of the code supports most of RFC 3489 except the ability to get OTPs from the server.
Free VoIP Software Development Libraries
Yate (Yet Another Telephony Engine) is a next generation telephony engine. While currently focused on Voice over Internet Protocol (VoIP) and PSTN, its power lies in its ability to be easily extended. Voice, video, data, and instant messaging can all be unified under Yate's flexible routing engine, maximizing communications efficiency and minimizing infrastructure costs for businesses.
Yate can be used to build a:
VoIP server
VoIP client
VoIP to PSTN gateway
PC2Phone and Phone2PC gateway
H.323 gatekeeper
H.323 multiple endpoint server
H.323<->SIP Proxy
SIP session border controller
SIP router
SIP registration server
IAX server and/or client
IP Telephony server and/or client
Call center server
IVR engine
Prepaid and/or postpaid cards system
The software is written in C++ and supports scripting in various programming languages (such as those supported by the currently implemented embedded PHP, Python, and Perl interpreters) and even any Unix shell. The PHP, Python, and Perl libraries have been developed and made available in order to ease development of external functionalities for Yate.
Yate is production ready software and is easily extensible.
Yate is licensed under the GPL with an exception for linking with OpenH323 and PWlib (licensed under MPL).
PJSIP is an open source SIP stack supporting many SIP extensions/features, with the following key benefits:
Extremely portable
Write the application once and it runs on many platforms (all Windows flavors, Windows Mobile, Linux, all Unix flavors, MacOS X, RTEMS, Symbian OS, etc.)
Very small footprint
With less than 150KB for complete SIP features, PJSIP is ideal not only for embedded development where space is costly, but also for general applications where smaller size means shorter download time for users.
High performance
This means less CPU power requirement and more SIP transactions/calls can be handled per second.
Many features
Many SIP features/extensions such as multiple usages in dialog, event subscription framework, presence, instant messaging, call transfer, etc. have been implemented in the library.
Extensive SIP documentation
There can never be enough documentation, so fellow developers are provided with hundreds of pages worth of documentation.
PJSIP also features extensions such as:
PJMEDIA
PJMEDIA is a complementary library for PJSIP to build complete, full featured SIP user agent applications such as softphones/hardphones, gateways, or B2BUA.
PJLIB-UTIL
PJLIB-UTIL is an auxiliary library providing support for PJMEDIA and PJSIP. Some of the functions/components in this library are small footprint XML parsing, STUN client library, asynchronous/caching DNS resolver, hashing/encryption functions, etc.
PJLIB
A small footprint, high performance, ultra portable abstraction library and framework that PJSIP and PJMEDIA use.

PJLIB is about the only library that PJLIB-UTIL, PJMEDIA, and PJSIP should depend on, as it provides complete abstraction not only to Operating System dependent features, but it is also designed to abstract LIBC and provides some useful data structures too.
Vovida Open Communication Application Library (VOCAL)
The Vovida Open Communication Application Library (VOCAL) is an open source project targeted at facilitating the adoption of VoIP in the marketplace. VOCAL provides the development community with software and tools needed to build new and exciting VoIP features, applications, and services. The software in VOCAL includes a SIP based Redirect Server, Feature Server, Provisioning Server, Policy Server, and Marshal Proxy along with protocol translators from SIP to H.323 and SIP to MGCP. Our hope is that these modules will act as building blocks to help create better, faster, and stronger VoIP systems.
oSIP is an implementation of SIP.
SIP (Session Initiation Protocol) is described by the RFC3261. This library aims to provide multimedia and telecom software developers with an easy and powerful interface to initiate and control SIP based sessions in their applications. SIP is an open standard replacement from IETF for H.323.
JVOIPLIB (Jori's Voice over IP library)
JVOIPLIB is an object oriented Voice over IP (VoIP) library written in C++.
eXosip is a new library based on oSIP. It contains a high layer easier to use for implementing SIP End point.
eXosip is a library that hides the complexity of using the SIP protocol for mutlimedia session establishment. This protocol is mainly to be used by VoIP telephony applications (endpoints or conference server), but might be also useful for any application that wishes to establish sessions like multi-player games.
Asterisk is a complete PBX in software. It runs on Linux and provides all of the features expected from a PBX and more. Asterisk does voice over IP in three protocols and can interoperate with almost all standards based telephony equipment using relatively inexpensive hardware.
Asterisk provides Voicemail services with Directory, Call Conferencing, Interactive Voice Response, and Call Queuing. It has support for three-way calling, caller ID services, ADSI, SIP, and H.323 (as both client and gateway).
Asterisk needs no additional hardware for Voice over IP. For interconnection with digital and analog telephony equipment, Asterisk supports a number of hardware devices, most notably all of the hardware that Asterisk's sponsor, Digium, manufactured. Digium has single and quad span T1 and E1 interfaces for interconnection to PRI lines and channel banks as well as a single port FXO card and a one to four-port modular FXS and FXO card.
Also supported are the Internet Line Jack and Internet Phone Jack products from Quicknet.
Asterisk supports a wide range of TDM protocols for the handling and transmission of voice over traditional telephony interfaces. Asterisk supports US and European standard signaling types used in standard business phone systems, allowing it to bridge between next generation voice-data integrated networks and existing infrastructure. Asterisk not only supports traditional phone equipment, it enhances them with additional capabilities.
Using the Inter-Asterisk eXchange (IAX) Voice over IP protocol, Asterisk merges voice and data traffic seamlessly across disparate networks. While using Packet Voice, it is possible to send data such as URL information and images in-line with voice traffic, allowing advanced information integration.
Asterisk provides a central switching core, with four APIs for modular loading of telephony applications, hardware interfaces, file format handling, and codecs. It allows transparent switching between all supported interfaces, allowing it to tie together a diverse mixture of telephony systems into a single switching network.
Asterisk is primarily developed on GNU/Linux for x/86. It is known to compile and run on GNU/Linux for PPC along with OpenBSD, FreeBSD, and Mac OS X Jaguar. Other platforms and standards based UNIX-like operating systems should be reasonably easy to port for anyone with the time and requisite skill to do so. Asterisk is available in the testing and unstable Debian archives and Mark Purcell maintains it.
GNU Bayonne, the telephony server of GNU Telephony and the GNU project, offers a free, scalable, media independent software environment for development and deployment of telephony solutions used with current and next generation telephone networks.
GNU Bayonne supports IVR scripting using hardware from Voicetronix, Dialogic, Aculab, CAPI drivers, and Quicklink drivers under GNU/Linux. Bayonne performs script driven IVR applications written in GNU Bayonne's native scripting language, as well as accesses, converts, and plays audio from remote URLs.
FreeSWITCH is an open source telephony application written in C, built from the ground up, and designed to take advantage of as many existing software libraries as possible. FreeSWITCH makes it possible to build an open source PBX system or an open source voip switching platform as well as unite various technologies such as SIP, H.323, IAX2, LDAP, Zeroconf, XMPP / Jingle etc. FreeSWITCH can also be used to interface with other open source PBX systems such as Asterisk, GNU Bayonne, or OpenPBX.
OpenPBX.org is an open Source Private Branch Exchange System (PBX) in software for the Linux Operating system. OpenPBX.org is licensed under the GNU General Public License or GPL.
Other VoIP Software
Fobbit allows Creative VoIP Blaster hardware devices to be used under NetBSD, Linux, and Microsoft Windows. It permits calls to be made to other Fobbit users without the need for the original Creative Labs software, and works from behind firewalls and NAT.
CPhone is a cross-platform GUI for the OpenH323 VoIP libraries.
SIPTiger
SIPTiger is a web based provisioning utility for Cisco's line of 7960 and 7940 Session Initiation Protocol (SIP) IP phones and Cisco SIP Proxy Servers (CSPS). This utility is useful for anyone deploying Cisco 7960/7940 SIP IP Phones.
SIPTiger version 2.3.1 is now available with expanded functionality and several bug fixes. See the readme file for more details.
Cisco 7960/7940 SIP IP phones and Cisco SIP proxy servers both rely on a set of configuration files, which SIPTiger can parse and format into a user friendly web based Graphical User Interface (GUI). After these files are modified, the affected SIP phones can then be remotely reloaded to allow the changes to take effect. SIPTiger also supports administrative-level call forwarding configuration.