Most stage lighting software use the DMX512-A protocol to communicate with lighting hardware.
Adapters to connect DMX512-A hardware to PC USB or Parallel ports are widely available.
FreeStyler controls all DMX512 equipment like scans, movingheads, and dimmers. Freestyler is compatible with many commercial and free DMX interfaces.
Freestyler specifications:
Up to 512 fixtures
Over 15 interfaces supported
MEVP compatible
Build-in chaser for par cans
Touchscreen compatible (dual screen)
MIDI support
Simple DMX Control – Simple DMX Control is a very simple control desk with 16 channels, 2 presets, and a cue list.
P-Polite – P-Polite supports 56 channels, 56 submasters, a cue list, channels patch, and keyboard channel entry.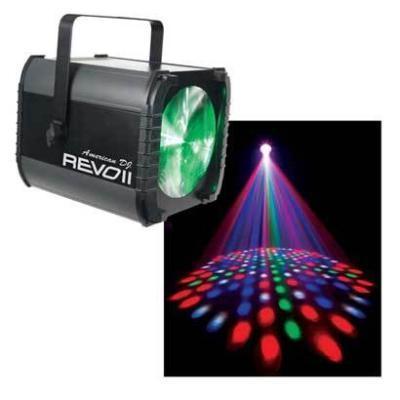 Abuelites – Abuelites supports up to 512 channels with 20 submasters. It also supports 2 chasers/effects. It provides a cue list, a channels patch, and keyboard channel entry. It supports MIDI and integrated audio.
ChromaKinetics provides free and open source software for stage lighting equipment, which supports the DMX interface.
StageConsole – a simple 512 channel 2-scene preset light board with unlimited cue memory and auto timed cross fades. This software is designed for conventional theatrical lighting.
JinDMX – This program receives live DMX and feeds it to Martin Light Jockey. This software can hook any DMX console to LightJockey. LightJockey can then be used as an Offline Visualizer to simulate and mimic what the show will look like.
WidgetRec – Recieves DMX and displays the levels (live) for all 512 channels.
ColorFusion – Controls multiple American DJ Color Fusion fixtures, sophisticated fixture status display, and automated scenes and effects.
DMXweb – Lighting Control Webserver that controls 512 channels of DMX lighting. Controls lighting over the Internet via HTTP. Use any web browser to remote control lights from anywhere over a network, local WIFI wireless, or wired TCP/IP Ethernet. Works with cellphone browsers. Available for Windows, Mac OSX, and Linux x86.
Q Light Controller 2 (QLC) aims to be a free alternative to commercial lighting software and hardware. The main emphasis is to build a software that can be used to control any kind of lighting equipment.
QLC uses the dmx4linux driver suite to access various hardware interfaces. Currently, dmx4linux supports DMX512, Analog 0-10V, and MIDI control systems. Refer to dmx4linux interfaces for more information on supported interfaces.
Easy to use device oriented interface
Control up to 512 DMX/Analog channels through DMX4Linux per universe
Control up to 6 universes simultaneously
Use one of the ready made fixture definitions
Define one's own fixtures with the device class editor