MediaCoder is a free universal batch media transcoder, which nicely integrates most popular audio/video codecs and tools into an all-in-one solution. With a flexible and extendable architecture, new codecs and tools are added in constantly as well as supports for new devices. MediaCoder intends to be the swiss army knife for media transcoding in all time and at this moment, it already has millions of users from 170+ countries all over the planet.
MediaCoder Features:
Convert to and from many audio and video compression formats and re-multiplex into various container formats in batches
Full control over transcoding parameters, you can learn about audio/video encoding and play with various codecs
Strong decoding capability for partial or corrupted contents
Simplified UI for popular mobile devices (e.g. PSP, iPod)
Fully standalone, no dependance on system codecs/splitters
Extension (scripting language) infrastructure to expand user interfaces and improve user experience
MediaCoder Applications:
Improving compression / reducing size for audio/video files
Converting for audio/video playback devices (digital audio player, MP4 player, mobile phone, PDA, PSP, VCD/DVD player etc.)
Extracting audio tracks from video files
Ripping audio/video discs
Reparing corrupted or partial downloaded video files
OGMRip is an application and a set of libraries for ripping and encoding DVD into AVI, OGM, MP4, or Matroska files using a wide variety of codecs. It relies on mplayer, mencoder, ogmtools, mkvtoolnix, oggenc, lame, and faac to perform its tasks./p>
The GUI features a clean HIG-compliant GNOME 2 interface and tries to minimize as much as possible esoteric settings.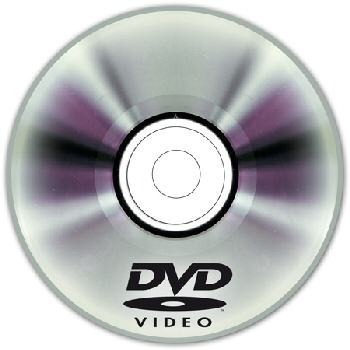 A CLI client is also available, it's called shRip.
OGMRip suppoers Linux and FreeBSD.
OGMRip Features:
Transcodes from DVD or files
Outputs OGM, AVI, MP4, or Matroska files
Supports a lot of codecs (Vorbis, MP3, PCM, AC3, DTS, AAC, XviD, LAVC, X264, Theora)
Calculates video bitrate for a given file size
Autodetects cropping parameters and scaling factors
Supports multiple audio and subtitles streams encoding
Extracts subtitles in SRT or VobSub format
Uses maximum quality codecs switches
Rips contiguous chapters
Supports external audio (PCM, MP3, AC3, DTS, AAC, Vorbis) and subtitle (MicroDVD, SubRip, SRT, Sami, VPlayer, RT, SSA, PJS, MPSub, AQT, JacoSub, VobSub) files
DVD Rip-O-Matic is a simple DVD-to-XviD ripping application for Unix. The wizard was designed to be very easy to use; it automatically detects the optimal settings for you. It should also produce very high quality AVI files, even if you have no idea what the settings mean and just use it in the next-next-next-finish way.
DVD Rip-O-Matic Features:
Automatic detection of optimal encoding settings
Option to copy original surround soundtrack to AVI file.
Rip subtitles
Rip to multiple AVI files, splitting happens at scene boundaries.
Supports cropping of black edges
Generate ripping shell scripts, run as background process