Satellite receivers come in standard, HD tuners, DVR, or FTA formats. In a standard receiver, the digital broadcast signal is decoded and presented in the television in an analog format. Most satellite receivers feature an Electronic Program Guide (EPG), which contains a list of the available channels and programming.
HD Receivers
Made for high-definition satellites signals, an HD receiver presents these signals to high-definition televisions (HDTVs) or HD-ready televisions in their default widescreen digital format. It can also broadcast audio signals in Dolby Digital format, aside from high-definition signal and excellent picture quality.
Digital Video Recorders
A DVR (Digital Video Recorder) satellite receiver is a combination of a DVR and a satellite receiver in a single component. It is equipped with a built-in personal video recorder (PVR), which can record satellite programs in its hard drive. A standard DVR satellite receiver has the capacity to accommodate 100 hours of recording time. Some of the higher-end receivers can reach up to 200 hours. DVR receivers can also allow fast forward, rewind, and pause options to users when they want to skip commercials or take a break.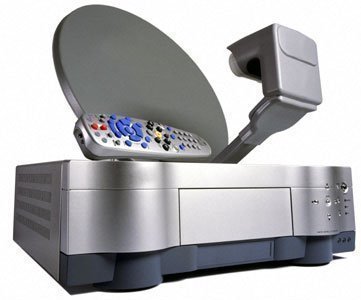 Free To Air Receivers
Free-to-air (FTA) receivers are designed to receive unencrypted broadcast signals. They can decode standard MPEG-2/DVB-S formats for digital television. FTA receivers are designed to detect active transponders in its channels without being pre-programmed thereby recording any available information it can detect.