A common error that occurs with the Windows XP operating system (OS) that results in a system crash is the unmountable boot volume error message. When this error occurs, it is an indication that the OS is having difficulty starting or booting from the computer's "C" drive. Due to the Windows XP OS's maturity, the problem can be troubleshot and corrected without professional assistance in most cases.
What are the Causes of the Unmountable Boot Volume Error?
The unmountable boot volume error commonly occurs when a hard drive is connected to the wrong IDE cable. This can occur when changing out old hard drives on computers that are still running Windows XP when using a standard 40-wire connector cable to connect a UDMA (Ultra Direct Memory Access) drive. Additionally, if the computer's BIOS settings are configured to force the PC to use the faster UDMA modules, the error can occur, thereby requiring that the BIOS is reconfigured to load the default "fail-safe" settings. Finally, a corrupted BOOT.ini file in the root directory of the computer file system or boot drive can cause this error to occur.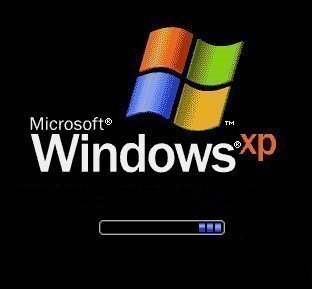 How to Fix the Unmountable Boot Volume Error Message in Windows XP
Step 1 – Restart the computer with the Windows XP boot disks inserted into the CD/DVD drive after verifying that the correct hard drive IDE cable is being used.
Step 2 – At the Windows XP Welcome screen, press the "R" key to initiate the Windows XP Recovery Console Repair Utility application.
Step 3 – On multiple-boot capable computers, choose the Windows XP installation requiring repair on the subsequently displayed screen.
Step 4 – If prompted, enter the administrator password for the computer. If no prompt is displayed, select the default menu options to proceed with the repair.
Step 5 – Enter "CHKDSK/R" at the DOS command prompt then press "Enter."
Step 6 – Enter "exit" at the DOS prompt then press "Enter" after the CHKDSK utility is finished running.
Step 7 – If the error still occurs upon reboot, repeat steps 1-4. Enter the "fixboot" command at the MS DOS prompt. The FIXBOOT command will then write a new partition boot sector to the Windows system partition.
Step 8 – Restart the computer and the Unmountable Boot Volume Error will be corrected.