XM Radio is a type of satellite radio that is extremely popular with people that want more entertainment and programming choices from their radio with less commercials and interruptions. XM Radio is similar to cable TV as users pay a small fee each month to receive superior programming. In XM Radio's case, users can receive over 150 different channels, many with commercial free music, talk show personalities, and quality sports programming such as Major League Baseball and NASCAR.
In order to receive XM Radio, users must first have a special receiver that includes a chip set and usually an antenna to acquire, encode, and decompress the signal so that they can hear near CD quality broadcasts in their car, at home, or on the go in a portable unit. Because most people listen to the radio when they drive, most XM Radios are car audio units. Here are some tips on installing an XM Radio in a car.
XM Radio Units for Cars
There are three main types of XM Radio units that can play in a car. They are portable receivers, aftermarket car stereos that include built in controls for XM Radio, and car manufacturer's stock radios that include a compatible XM Radio car stereo. These stock radios already include a special XM Radio antenna and any other hardware necessary to enjoy XM Radio.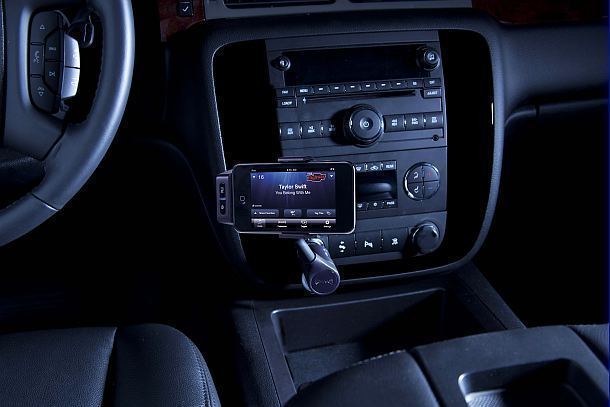 Installing an XM Radio in a Car
There are five main methods of installing an XM Radio in a car. They include Cassette Adapters, Wireless FM Modulators, Hardwired FM Modulator, Aftermarket Hardwired Adapters, and XM Compatible Stock Radio.
Cassette Adapter FM Modulator
The cassette adapter FM modulator is an extremely easy way to connect a portable XM radio or receiver to a car stereo. This method is only good for vehicles that have a cassette player. The cassette adapter plugs into the headphone jack or audio output of the XM radio or receiver and the wired cassette end is inserted into the car's cassette player. The car radio reads audio signals that are sent from the XM radio or receiver through the cassette player instantly giving XM Radio to the user. Cassette adapters are extremely easy to use and very affordable, usually costing less than $20. Their performance is usually rated as average.
Wireless FM Modulators
A wireless FM Modulator is another easy way to enjoy XM Radio. A wireless FM Modulator is a small device that plugs into any XM Radio receiver (usually through the audio output or headphone jack) and sends the audio signal as a radio frequency that is then picked up on the existing car stereo's radio. Wireless FM Modulators work on specific radio frequencies, so both the Wireless FM Modulator and the car stereo must both be on the same frequency (for instance 89.5). A single battery powers the Wireless FM Modulator (usually AA or AAA) and the Wireless FM Modulator can cost as little as $20. The quality of sound for Wireless FM Modulators is usually very good, similar to FM radio reception.
Hardwired FM Modulator
A Hardwired FM Modulator is similar to an FM Modulator. However, it is not wireless and it directly connects an XM Radio receiver and a car's antenna, which also can be connected to an XM Radio antenna. Hardwired FM Modulators are usually installed for XM Radio receivers that are installed permanently in a car. Three advantages of having a Hardwired FM Modulator is that the car's battery powers it, it offers better reception than a wireless unit because it is connected with a cable, and lastly the permanent installation makes the receiver in the car look much cleaner and professional.
Aftermarket Hardwired Adapters
Aftermarket Hardwired Adapters give people the ability to control their XM Radio through their existing car's aftermarket radio. The Aftermarket Hardwired Adapters include everything that is necessary such as the receiving component and chipset to receive XM Radio. All that is necessary is a compatible XM Rdio car receiver and antenna. Aftermarket Hardwired Adapters vary by car stereo manufacturer, but are usually installed behind the dash board and the car's battery powers it. Users can then control all XM Radio functions through their car stereo. Users will still have full use of their car stereo.
Aftermarket hardwired Adapters are perfect for a clean and professional looking installation. They offer great sound and features. They are affordable, costing from $100 to $200 depending on model. It is important to note that an aftermarket XM Radio compatible car receiver is necessary for the adapter to work.
XM Compatible Stock Radio
For the ultimate in ease and function an XM compatible stock radio is the best way to listen to XM Radio. When buying a new car, certain car manufacturers offer XM Radio as a premium feature with the car's sound system. With this type of unit, there is absolutely nothing that needs to be installed. Everything is already installed and meets the highest quality standards. All the user has to do is subscribe to the XM Radio service.
Videos on Installing XM Radio