A computer TV tuner is a computer hardware device that converts the standard analog TV signals it receives and demodulates them into their digital form. Sometimes the TV tuner capability is provided on the graphics card itself, for example, in the All-in-Wonder series manufactured by ATI Technologies. Such graphics cards are higher priced.
TV Tuner cards are excellent for users wishing to simultaneously browse the Internet and catch favorite TV shows. Most TV tuner cards allow users to pause, rewind and save television programs onto their hard disks.
TV tuner cards can both be internal PCI cards, which are more common, or externally connected USB devices, and come in three primary types:
Analog TV tuner card
Digital TV tuner card
Hybrids (retaining both the analog and digital signals)
Analog TV Tuners
The lesser expensive analog TV tuners process the signals by putting the load directly on the computer's processor.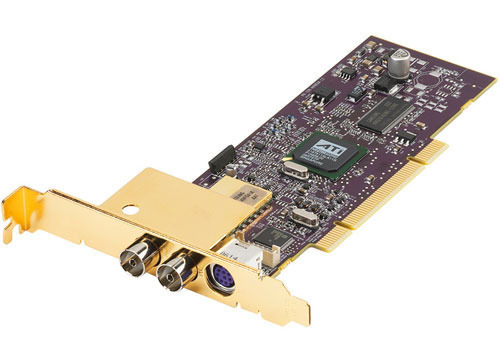 Digital TV Tuners
These tuners are used to broadcast Digital TV, which has many advantages over analog TV, including the need for lesser bandwidth and the possibility of high-definition television.
Hybrid TV Tuners
The most sophisticated of the TV tuners, hybrid tuners have dedicated graphics processors that encode the incoming signal to MPEG – thereby putting far less load on your processor.
Many TV tuners can also receive FM radio, as well as convert your TV signal into composite video.
More efficient results are achieved with either a Fire Wire or the USB 2.0 TV tuner card, both of which are on the more expensive side. They often have many more features built-in to them, such as recording of the programs and saving them to optical media or hard disks.
Higher end models even have removable flash memory to make file sharing a breeze.
Older TV tuner cards are based on NTSC/PAL TV broadcast signals, but higher end models can also process HDTV (High Definition TV) broadcasts. Many can accommodate wireless remote control via infra-red as well.