Pay per view is usually defined as any TV entertainment that is purchased to be viewed once or for a set period of time. The most popular forms of pay per view programming are usually purchased and shown through cable TV or Satellite TV services. These programs include live sporting events such as boxing matches, football games, the Olympics, baseball games or special wrestling matches.
In addition to sporting events, another popular venue for pay per view is first run movies on cable or satellite services. For instance, the normal release of Hollywood pictures is first in the movie theater, then available on DVD and video stores, then pay per view services and finally on free or pay cable and TV stations. Pay per view is great for people that don't want to go out to the video store, but would like to see a new release movie in the privacy and comfort of their own home.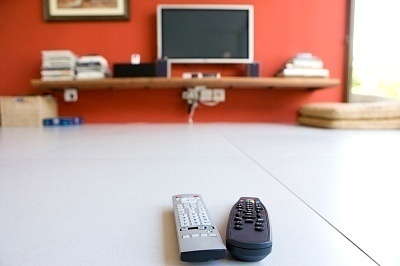 Besides feature length movies, today with high tech cable systems, pay per view can also come in the form of popular TV shows, new and old movies or sporting events that have taken place already. These services are usually called video on demand. They are digital programs both stored on the cable or satellites servers, and then delivered to your TV set when you request and pay for this special service. Sometimes, top shows might be automatically stored on a home DVR player. DVR player is a digital video recorder which can automatically record shows to a storage drive at home to be played at a later time (time shifting).
Pay per view varies in price. For instance, some cable or satellite TV customers might pay $3, $4, or $5 for a first run movie, $2 for a TV show, $12 or $15 for the ability to watch cable TV shows at a viewer's convenience, or sometimes up to $50 for special sporting events such as title boxing matches. In addition, season passes for all football games or all baseball games might cost a customer several hundred dollars for the privilege of watching any game live, whether in their hometown or on an opposite coast.
To have access to pay per view programming, you more than likely need to either subscribe to a cable service or satellite TV service. In addition, you will also need an addressable converter box which these services can download movies or programming to. Many services such as in demand or subscription plans require special boxes or DVR's that are rented or bought through your cable or satellite TV service. You can usually call your cable or satellite operator to find out specifically what pay per view services they offer, what technology is needed to receive programming and the cost of the service.
For people looking for great entertainment at any time of the day or night, pay per view fulfills this need. While for some people, pay per view costs can become expensive, these services used responsibly will more than pay for themselves in their entertainment value.