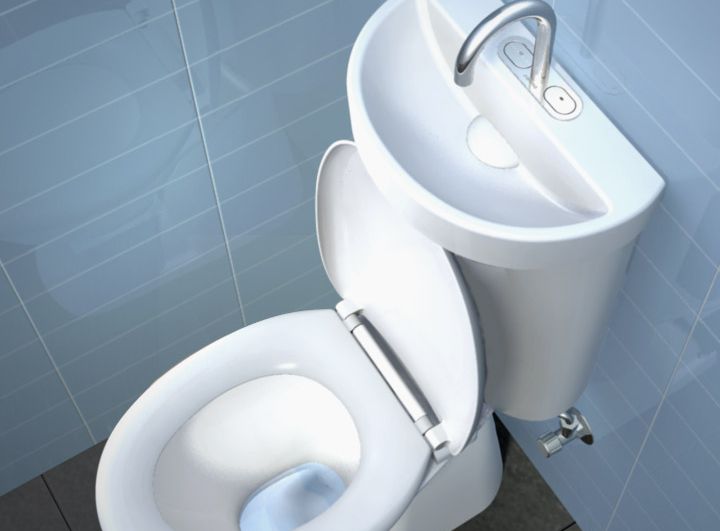 Do you ever wish you could find even more, easy ways to go green and still save money? Thanks to modern technology, you can. We scouted around for some of the best new contraptions out there and found lots of nifty gadgets that will help both the planet and your wallet. Here's a listing of seven of the latest and greatest—some more modern, others that have been around awhile but have been updated for today's green-seekers.
1. The Toilet Tank Wash Basin
Although this handy sink has been around for a few years, it has undergone revisions and is now better than ever. These days, modern commodes have brought average water toilet usage down from a hefty 12,775 gallons per person per year to as little as 2,336 gallons. That means a savings of equal to 10,439 gallons saved every year per individual. But re-using water is also great for conservation and bills alike. To do that, fit this wash basin over your toilet tank in place of your normal lid. It connects to the water inflow and reroutes it to a spigot that drains in a basin right back into the potty. This cool gadget conveniently allows you to wash your hands for a dual-purpose flusher.
Pages:
1
2
3
4
5
6
7