Tesla Motors is relentlessly working to make electric vehicles the absolute future of personal transportation. They've made them cool. They've made them viable, and they're conquering the world.
This is why they will succeed.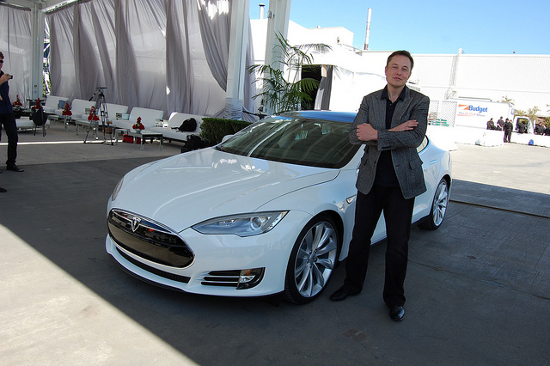 1. Elon Musk: Not Your Run of The Mill Entrepreneur
To understand the success and drive of Tesla Motors we've got to look at the key personality behind it, because this is not your run of the mill money maker. This is a man who has dreams that go well beyond making a bunch of millions and then affording himself a very comfortable retirement. This is a man who truly wants to change the world, and dramatically so.
It should be enough to list some of his personal ambitions:
Make the world run on solar power.
Make electric vehicles the default mode of personal transportations, powered by the sun too.
Make going to space affordable to everyone.
Establish a colony on Mars, and go there.
The man is certainly not lacking in ambition, and with goals such as these you've got to be made of some special cloth. The fact is he's proven that he's got what it takes to actually pull this off, or at least make major inroads. He already did make significant inroads, in fact.
But besides the dreams that drive him there's also the way he thinks. It doesn't necessarily always mesh with what you might expect. A good example, to be touched upon later on, is his opening up of Tesla Motor's patents.
Another one is how he comes up with solutions. As he describes it he starts from first principles rather than from the established paradigms of thinking. In other words, he starts thinking about solutions to humongous problems from scratch, which frees him from distractions of what's already floating around but not doing much.
Besides Tesla Motors, Elon Musk also runs SpaceX and Solar City. He's part of the so called PayPal Mafia, a group of wealthy PayPal outcasts who went on to start some amazing companies. He's one of the PayPal's co-founders and his companies are probably the most ambitious and impactful of all.
Photo by Maurizio Pesce.
Pages:
1
2
3
4
5