Wise men sometimes say that "less is more", and looking at technological developments it would appear that one of the main goals is exactly that; to enable a lot more with a lot less. There's one obvious example of a small gadget that packs a huge punch. It is your smartphone. It's as powerful a supercomputer once used to be. We wont include smartphones in this list though, because they are just so ubiquitous. It would be too easy.
Instead, let's look at 10 other gadgets that are relatively tiny yet have a lot to show for their size.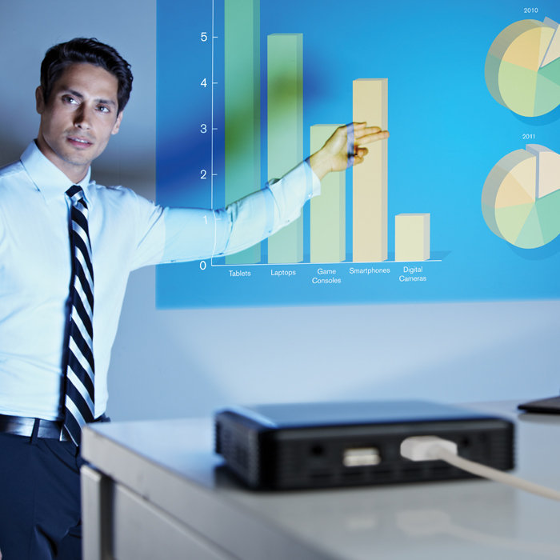 Don't have a 50-inch TV, but do have wall space for it? No problem! How about up to 80 inches of screen estate at a tiny fraction of the price? Brookstone's tiny projector can do just that, and all it needs is a device with an HDMI or mini HDMI port and 1080p or 1080i video input, which covers a lot of smartphones, tablets, and laptops. Plug it in, launch a movie, and enjoy a whopping home cinema experience, one you can bring anywhere. The thing can probably fit in one of your pockets.
It uses a LED lamp that can project up to 85 lumens for up to 2 hours on a single charge. Yes, it contains a rechargable battery, so it is completely mobile too. Not only that, but this battery can double as a backup for your smartphone. If your smartphone runs out, but you have this projector with you, use its USB port to recharge your phone.
Pages:
1
2
3
4
5
6
7
8
9
10