If you want a powerful high end smartphone you probably think you'll have to shell out well over $500 dollars or get yourself locked into a hefty two year contract. Understandable considering that phones that get the most attention by tech media, and get most advertised by their respective companies, at least in the west, are the top phones by the likes of Apple, Samsung, LG, and others. Sure they have cheaper phones too, but they also typically make some significant sacrifices that make them subpar to the top models.
What if I told you that you can get a powerful smartphone without those sacrifices that can stand toe to toe with the famous performers like Samsung Galaxy S and the iPhone, but at a significantly lower price? Well, I'm here to tell you exactly that, and name 6 phones that fit the bill. Here come the superphones you can get for around $500 or less, off contract, along with links to their respective web sites so you can check them out in more detail.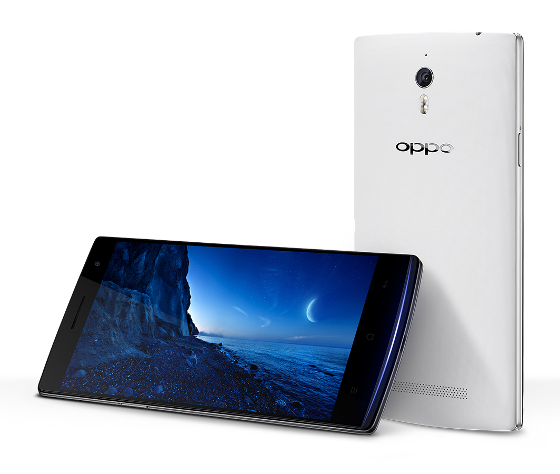 Oppo used to make accessories, and now they make amazing smartphones as well. Their Find 5 and Find 7 models are beautiful well designed phones that pack as much power as any of the popular top contenders, and they've received rave reviews.
Oppo Find 7 features a quad core 2.3 Ghz Snapdragon 801 processor, a 5.5 inch LTPS Gorilla Glass screen with full HD resolution, 16GB of built-in storage as well as a card slot supporting up to 128 GB, and 2 GB of RAM. The camera is 13 megapixels with the capability to record 4K video, has built in HDR hardware, and an UltraHD mode that can take 50 megapixel photos via multiple shots. It's also LTE ready, includes NFC, and all of the other connectivity options you might expect. It runs Android 4.3.
Great thing about Oppo Phones is that they're open, and have good support for third party Android mods such as CyanogenMod. They also allow users to suggest new features to their implementation of Android and then try to implement suggestions that got most votes by the community. Last, but very important, is that they offer frequent updates, and even if they stop the updates for older models, the fact that the phone is open and supports mods means you can easily install always updated latest versions of Android via established mods.
Compare that to some of the more popular vendors who lock their phone up, then stop updating after about a year, and you're left with an old version of Android and no recourse until you buy a new phone, unless you're lucky enough your particular model is supported by one of the mods, and can figure out how to install it. With Oppo you can remain always up to date, and with far less fuss.
That said, Oppo isn't among the cheapest of the ones on this list, with Find 7 costing 399€ (about $520), but for what you get this still puts it among the cheaper of top of the line smartphones, and Find 5, which is still a powerful device, you can get for less. But read on for something potentially even better!
Pages:
1
2
3
4
5
6
7