Nobody told you that it's impossible to be all things to all people, so you bungee-jumped into the richness of your life and committed to becoming a both a super-professional and a cool parent. Welcome to the world of leaning in, leaning out and doing what it takes to stay focused on workplace responsibilities while maintaining your equilibrium. Easy? Not always. Challenging? You bet your Baby Bjorn.
Parenting books and magazines are terrific resources when you need advice on juggling home and work deadlines, but nothing replaces contemporary gadgets designed to mediate your biggest worries: the safety and wellbeing of your children. Heck, if someone invented a machine that sorted socks, filled out expense reports and brewed coffee at the same time, you'd be all over it, right? But until such innovations hit the market, the following five gadgets can make your life sweeter. Tell the world about them? You could. But you might want to leave everyone with the impression that you were born this clever!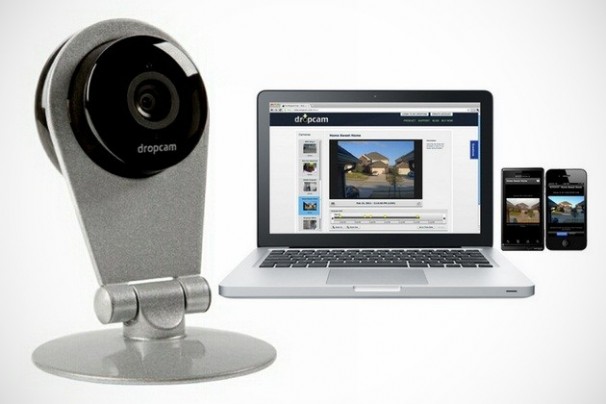 1. Your Personal Spy Network.
Is it fair to snoop around your home while you're at work to keep tabs on your kids' comings and goings? You bet. You might already have undertaken steps to check on things when you invested in a nanny cam to sleuth out untoward activity taking place in your absence. Today's surveillance products far surpass the job any nanny cam ever did and the new generation of products will present you with many options, so be prepared to compare them when you shop. Check out Dropcam, a whip-smart surveillance system that monitors home environs on behalf of parents who want to focus on their deadlines rather than fretting about what's happening at home. The Dropcam Pro costs less than $200, interfaces with Wi-Fi networks and gives you the ability to archive HD footage for 30 days–in case the dog takes the rap for the last slice of cake and you're not buying Fido's culpability. Live video plus e-mail or phone alerts make this gadget a must-have for parents who don't have the luxury of working from home.
Pages:
1
2
3
4
5