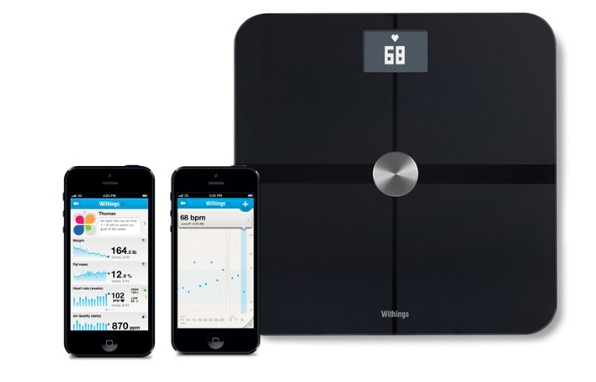 Getting into shape is one of the most difficult goals to achieve since it seems as though there are an endless amount of roadblocks that stand in the way of achieving fitness goals. There is work, kids, parties and the temptation to eat an unhealthy meal at seemingly every street corner in existence. The key to turning exercise into a habit that is a part of your daily routine is to become a self-determined person with a high level of discipline. As it is now 2014, there are a ton of cool fitness gadgets on the market that will help you to become the person that you want to be. Here are seven of the coolest ones on the market.
1. Withings Smart Body Analyzer
Having a scale to monitor your weight is one of the best ways to reach the weight goals that you set for yourself. Seeing the numbers on the scale change each day is some of the best motivation to stick with your exercise plan. However, there is more to overall health than just that number on your average scale. The Withings Smart Body Analyzer measures your weight, Body Mass Index, body fat percentage, heart rate and air quality to help determine your most accurate level of fitness. All this information can then be synced with your iOS and Android devices via Bluetooth or wireless internet connection.
Pages:
1
2
3
4
5
6
7