These gadgets aren't for you human, they're for your cat. Of course, since your cat can't read you're gonna have to do this. If you make your cat happy you're likely gonna be happier too, so better pay attention now! We've picked out 10 cool gadgets we think your cat will love.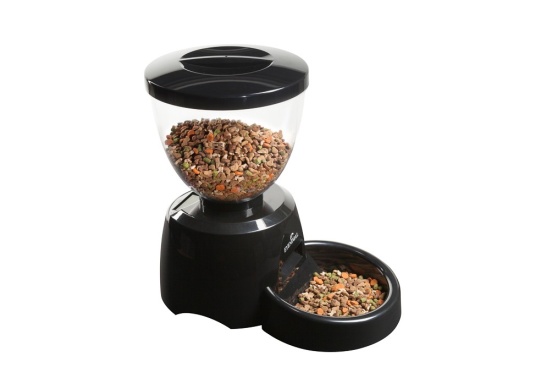 Regardless of whether you're just lazy, too busy, or actually going away for a bit this pet feeder can come in real handy when you just aren't there when it's your cat's munching time. Just fill up the container, which can hold 2.2 kilograms of dry cat food, use the LCD screen to program in the schedule, and let it do the rest.
It supports up to three meals, and when it's time for a meal it can even play back a greeting you can pre-record to tell your cat when it's time for lunch. What's more, you might even be able control just how fat you want your cat to be.
Once you've made sure your feline creature is well fed it's a good idea to have him drink, and make sure it's enough. This pet fountain does it by bubbling the water to attract your cat to drink it more often, therefore helping keep him healthy and happy.
Pages:
1
2
3
4
5
6
7