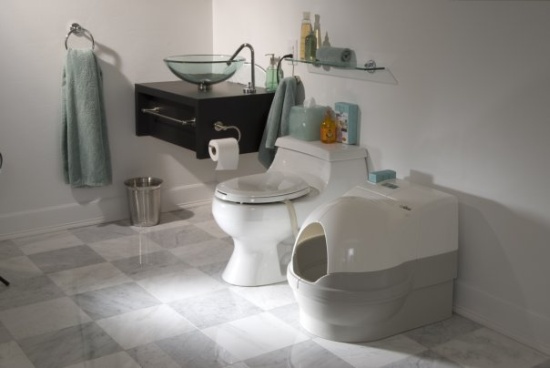 With this robotic gadget your cat will have a fancier toilet than you do, but it's gonna make life more convenient for both. With CatGenie you don't have to touch cat litter ever again because it will do all the cleaning and even sanitizing all by itself.
Every time your cat is done with it the dust-free washable granules that are used instead of sand let the liquid through to a container while a robotic hand scoops up any of the chunkier material. It's all automatically flushed away into the toilet and then the granules are washed and sanitized with water and soap, and then dried up.
There's no smell, you don't have to do anything, and your cat wont leave dirty trails around the house from the litterbox.
An alternative to CatGenie is another self-cleaning robot litter box known as just the Litter Robot, which looks kind of like it's gonna swallow your cat, but apparently the cat isn't concerned.