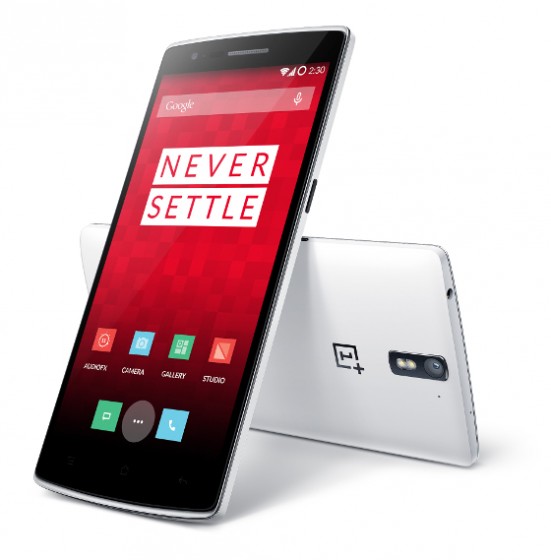 A recent debut that's similarly stunningly beautiful and slick, OnePlus has come to the scene with an explicit promise of making no compromises, yet delivering at a far lower price. They've boldly declared it the 2014 Flagship Killer, clearly aiming it against the celebrities such as Samsung's Galaxy line and Apple's iPhone.
In terms of raw power and capacity it actually manages to somewhat beat Oppo Find 7, coming with a quad core 2.5 Ghz Snapdragon 801 processor, a 5.5 inch 1080p screen, at least 64 GB of built in storage, 3 GB of memory, and 4G LTE support. It also has a 6 lens 13 megapixel back camera, and a 2 megapixel front camera. Besides these, it also offers all of the expected features for a top of the line smartphone, which also includes a Miracast Wi-Fi Display capability.
OnePlus comes with CyanogenMod which means staying always up to date with the latest Android, and having more control over your phone's software features than a typical Android set up offers. In other words, it is similar to Oppo in terms of openness. It doesn't lock you out of options.
The price starts at only $299 for the 64GB Silk White version, and $349 for the 64GB Sandstone Black version. This much power and beauty for that price is simply an amazing deal.
Pages:
1
2
3
4
5
6
7