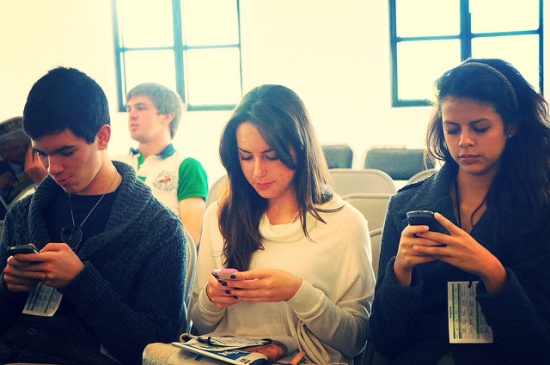 3. "Regular" folk have become more like geeks without even noticing
It used to be that spending so much time inside to tinker with some gadgets or work/play on the computer earned you stern remarks from your parents or ridicule from your peers. Fast forward about a decade and those same parents can't get off of Facebook, and those peers are social media addicts.
So who's spending too much time on computers now? Funny stuff.
It's like the geeks have for so long quietly been working on this devious machine that then spread across the globe and seduced everyone from your regular teengirl to your grandpa. And now it's not just geeks who can't get enough of technology, it is everyone.
Mission accomplished I guess.
Photo by Esther Vargas. Some rights reserved.