3GP is the standard used today on the 3G mobile phones. It is distinguished in two different standards; the 3GPP, which is used on GSM-based phones and have the file extension, .3gp. There is also the 3GPP2, which is for CDMA-based phones, and have the file extension .3g2. These two standards are MPEG-4 and H.263 based while having an AAC and an AMR audio. This multimedia container format was defined by the Third Generation Partnership Project (3GPP), a group of telecommunications partners, the ETSI from Europe, ARIB/TTC from Japan, TTA from South Korea, CCSA from China, and ATIS from North America.
Inside the Technology
The 3GP is a simplistic version of the popular MP4 (MPEG-4 Part 14) container format. Currently this format is widely used for decreasing the storage and bandwidth requirements so that it can be used with mobile phones. This format allows a streaming of videos like MPEG-4 Part 2 and MPEG-4 Part 10 (AVC/H.264). Audio formats like AMR-NB, AMR-WB, AMR-WB+, AAC-LC, and the HE-AAC can also be streamed.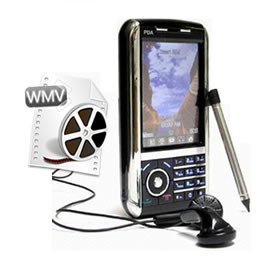 The 3GP technology also is developed in a way so that the most important portions of a file are transferred first. During these transfers, descriptions of the files (images) such as its size and bitrate are also transferred. This relatively new technology is clearly transmitted, although a downside of it is that the files eat up a lot of the bandwidth. As the 3GP is a video and an audio technology, these files can also be viewed directly on a mobile phone or be transferred to a home computer for watching. Note however, that the 3GP files must be converted before they can be widely accessed on a home computer. Basically, this allows clients to be able to create and record on the fly, and the view and edit if necessary on their computer.
Converting 3GP Files for Use on Computers
There are many free 3GP converting softwares available. These allow a user to create .avi, .wmv, and other various video files playable on the computer. It can also be converted so that video files can be watched on a mobile device while on the go. Apex Free 3GP Video Converter is just one of the many powerful programs out there capable of converting to and from the 3GP format.
Sharing of 3GP Videos
Sharing these 3GP videos are quite popular these days. Many of the videos are already on YouTube, also, the majority of these recorded 3GP videos can easily be found through numerous free torrent networks.