To understand what an unlocked cell phone is, it is important to first understand what a locked cell phone is. A locked cell phone is one that can only be used with one cellular service provider. In contrast, an unlocked cell phone can be used with any cellular service provider.
When a cell phone is locked, it only recognizes a SIM (Subscriber Identification Module) card that the cellular service provider that the cell phone is locked to (a SIM card is a microchip that stores data and provides cellular service once inserted into a cell phone) issued. With regards to locked cell phones, a SIM card can only be transferred between cell phones that the same cellular service provider issued.
If a cell phone is unlocked, it can recognize any SIM card, regardless of which cellular service provider issued it. For example, a locked Apple iPhone will only work with an AT&T SIM card. However, if an iPhone is unlocked, it can be used with a SIM card from any cellular service provider (such as T-Mobile).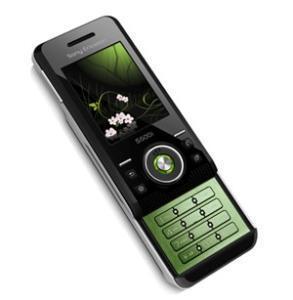 Advantages of Unlocked Cell Phones
The most popular reason that people want an unlocked cell phone is to increase their options for choosing a new cell phone service provider. Continuing with the example of the Apple iPhone, when this phone was released, it was in very high demand. However, there were many consumers who wanted to purchase the Apple iPhone but because they were already tied into a contract with a cellular service provider other than AT&T, they did not want to pay an early termination fee for breaking their current contract or become locked into a new contract with AT&T.
For consumers who wanted an Apple iPhone but did not want to be forced to take either of the actions described above, their best option was to purchase an unlocked Apple iPhone. By doing this, they could take the SIM card out of their existing cell phone, put it into the Apple iPhone, and keep their existing cellular service provider while still getting the new cell phone that they desired.
The other reason that people want an unlocked cell phone is to keep their existing cell phone when they switch to a new cellular service provider. Because a user can unlock his/her existing cell phone, if he/she has to switch to a new cellular service provider for any reason (such as his/her employer choosing to switch the cellular service provider for all employees in his/her company), he/she can replace the old SIM card with the SIM card that the new cellular service provider issues and maintain the existing cell phone instead of settling for a less desirable phone.
Downsides to Unlocked Cell Phones
The first downside to unlocked cell phones is that they only work with cellular service providers that run on a GSM (Global System for Mobile Communications) network. Cellular service providers that run on a GSM network use SIM cards in their cell phones, while cellular services providers that run on a CDMA network do not. Because SIM cards are necessary for an unlocked cell phone to function properly, it is simply not possible for cell phones that CDMA cellular service providers issued to be unlocked. In the US, AT&T and T-Mobile both run on GSM networks, while Sprint and Verizon run on CDMA networks.
The second (and arguably most significant) downside to unlocked cell phones is their price tag. The reason that cellular service providers can sell new, popular cell phones at low prices is because they lock customers into a two year contract. By subsidizing the initial cost of a new cell phone, they can attract new customers and make a profit over the course of each customer's two year contract. Therefore, while users may see a new phone advertised for $99, when it is purchased without a two year contract, it may actually cost $300.
The final drawback to unlocked cell phones is that it may result in users being unable to take advantage of certain features that a cellular service provider offers. For example, many cellular service providers install exclusive software on the cell phones that they sell directly to their customers, and if the customer purchases an unlocked cell phone, he/she will not have access to this software on his/her cell phone.
Obtaining Unlocked Cell Phones
There are four methods for obtaining an unlocked cell phone. The first method is purchasing a new unlocked cell phone. The easiest way to purchase a new unlocked cell phone is on the Internet. There are many different unlocked cell phones available on well known websites like Amazon and eBay (before purchasing an unlocked cell phone from an eBay seller, take the time to review and evaluate their transaction history). If finding an unlocked cell phone on these major websites becomes troublesome, a quick Google search of "cell phone name unlocked" should yield a retailer that sells the desired unlocked cell phone (as with eBay sellers, be sure to review any unfamiliar retailer's reputation). Phone manufacturers may also sell unlocked cell phones directly through their website.
The other three methods involve unlocking an existing cell phone. If the terms of the user's contract is complete and he/she wants to unlock his/her cell phone, his/her cellular service provider may be willing to help unlock the cell phone. If this option is not available, there are companies that unlock cell phones for a fee (ranging anywhere from $5 to $100). Finally, if the user is technically savvy, he/she may be able to search and find a free guide online for unlocking his/her specific cell phone.