The BlackBerry OS is deployed on mobile devices used in 91 countries across more than 500 service operators. Research In Motion (RIM) developed the operating system since 1999, which allows mobile devices to act as both digital assistants and portable media players depending on the type of device purchased. A common task that arises for Blackberry owners is updating the Blackberry OS.
How to Update the Blackberry OS
Step 1 – Identify the Blackberry model by selecting the "Options" and "About" menu options. Annotate the device model number and software version.
Step 2 – Download the Desktop Manager to a Mac or Personal Computer if not already installed.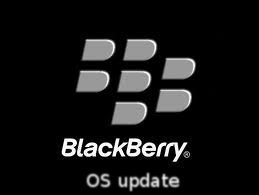 http://us.blackberry.com/apps-software/desktop/desktop_pc.jsp
Step 3 – Delete the existing vendor.xml file on the computer to ensure the phone is not tied to any specific carrier updates. The file is commonly found in the following local drive location: C:\Program Files\Common Files\Research In Motion\AppLoader.
Step 3 – Download the updated hand-held software for the Blackberry device. The software must be for the hand-held model or it will not work. Specific carriers publish download links for specific Blackberry software updates along with the official updates published at RIM:
http://us.blackberry.com/apps-software/devices/
Step 4 – Double click the hand-held Software installation file and install it on a computer.
Step 5 – Plug the BlackBerry device into the USB cable used for computer connections.
Step 6 – Launch the desktop software and the Desktop Manager will launch the Blackberry update wizard.
Step 7 – Follow the default menu prompts on the wizard and the RIM Desktop Manager will backup all emails and contacts, wipe the device, upgrade the BlackBerry OS, and then restore the information from the backup created in the process.
Step 8 – Input any required activation keys on installed apps or third party programs that do not recognize the device after the OS upgrade is completed.
Step 9 – Remove the Blackberry device from the computer and the OS upgrade will be completed.