GoPhone is the trademark used by AT&T/Cingular to market their pay as you go cell phones.
Most customers will eventually want to switch to a more normal post-pay cell phone plan, and many of them will want to take their cell phones with them.
Unfortunately, the GoPhones are "subsidy locked." This means that the GoPhones can only be used on the AT&T/Cingular network — until you enter an unlock code.
Unlocking GoPhones
AT&T/Cingular will tell you the unlock code for your GoPhone, but only under certain specific conditions. These conditions are enforced somewhat haphazardly. If you get a CSR (Customer Service Rep) on a good day, your call can be quick and easy. If you get a CSR on a bad day, you might as well hang up and call back again.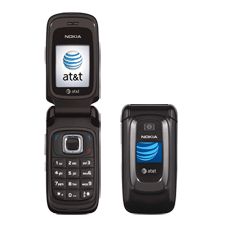 The usual conditions required to get an unlock code for a GoPhone are:
You must have been an AT&T GoPhone customer for at least 90 days
Your account must be in good standing
Many times, AT&T/Cingular will refuse to give you an unlock code unless you are travelling internationally to a country where AT&T does not have an international roaming agreement.
Check the WorldConnect Rates page for a list of countries where AT&T/Cingular does have international roaming agreements and explain to the CSR that you are travelling to a country not on that list. Countries where AT&T/Cingular does not currently have roaming agreements include Pakistan, Iran and North Korea.