A prepaid cell phone is one that allows users to pay in advance for their service without the commitment and penalties of a long term contract. While contract plans are still the most popular form of mobile phone service, prepaid cell phones have become very popular in recent years and have grown in use amidst rising contract prices. Most cell phone companies now provide prepaid cell phones and prepaid cell phones are even available in many convenience stores and gas stations.
How It Works
Prepaid cell phones are actually rather easy to understand. When the customer purchases a prepaid cell phone, he/she sets up an account that is directly connected to that specific phone. The customer is able to add money to the account via online payments, over the phone, or cash. Some prepaid cell phone companies allow users to buy a certain number of minutes for a specific price while others charge a fee for each minute that is used.
Many users switch to prepaid cell phones, or "pay-as-you-go" phones, in order to avoid the penalty fees associated with most contract plans. Likewise, users who cannot guarantee sufficient funds for a monthly cell phone bill can use prepaid cell phones to have service when he/she can afford it without worrying about an impending deadline.
Unlike a contract plan, which charges the user a bill after the term of service ends, a prepaid phone charges the user before the term of service begins, allowing the user to know exactly how much he/she is paying for the service.
The disadvantage is that they are deactivated when a user's monthly term of service ends or his/her minutes run out. In contrast, contract plans are usually only deactivated when a user fails to pay the bill for two consecutive months, but the cell phone company may charge the user a late fee.
The following is a list of prepaid plans from various cell phone companies.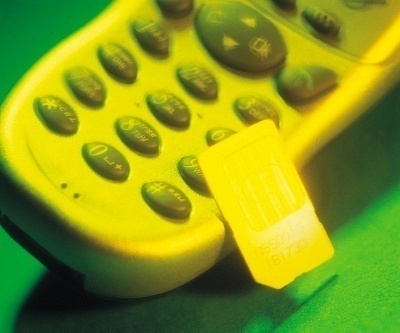 Virgin Mobile
Virgin Mobile has been a proud sponsor of prepaid cell phones for years now. In fact, Virgin Mobile does not sell contracted cell phone plans whatsoever. The company has recently added three new prepaid plans to their collection. The first includes unlimited texting, data, email, and web plus 300 anytime minutes for $25 per month. The second includes unlimited texting, data, email, and web plus 1200 minutes for $40 per month. The third includes unlimited texting, data, email, web, and talk for $60 per month.
AT&T Go Phone
AT&T is, perhaps, the largest cell phone network in the United States. Unfortunately, their plans are dramatically overpriced. The company is paying attention to customer complaints, however, as they have introduced the AT&T Go Phone. The AT&T Go Phone provides the same quality and coverage as the AT&T network but with no longterm contracts. The service allows customers to keep their current number, buy any number of minutes at any time, and there's no credit check.
TracFone
TracFone is another company that is entirely based on prepaid cell phones. TracFone allows customers to purchase a certain number of minutes without worrying about contracts. The company also includes several different deals and specials like the Double Minutes For Life card. By purchasing the DMFL card or even certain phones, customers get double minutes for life on whatever they pay for. For example, if a customer purchases 200 minutes, they automatically get another 200 minutes for free.
Net 10
Net 10 is a popular prepaid cell phone company that is slowly getting larger. The company averages 10 cents per minutes, although some plans vary in rates. Net 10 has four plans: the first includes 200 minutes for $20, the second includes 300 minutes for $30, the third includes 600 minutes for $45, and the fourth plan includes 900 minutes for $60.
Boost Mobile
Boost Mobile is known for their unlimited plan but few people realize that Boost Mobile also hosts a Pay As You Go plan. Regular nationwide calling on Boost Mobile's Pay As You Go Plan costs 10 cents per minute while their unlimited plan consists of nationwide calling, texting, web, pictures, video, audio, Boost Mobile Walkie Talkie, instant messaging, email, and 411 for only $50 per month.
Metro PCS
Metro PCS is another unlimited prepaid phone company, although Metro PCS does not have a Pay As You Go plan like Boost Mobile does. However, Metro PCS only charges $40 per month for the same unlimited features as Boost Mobile. Customers may have to pay more for certain features but talk, text, web, data, email, and picture mail is all included in the $40 plan.