When a computer reaches a point where it can no longer be repaired because of viruses and malware, or it has gotten to the point where more time is spent trying to load a page than you spend using it, the time might be to do a factory restore of the computer. What this means is that a copy of what the computer looked like when it was shipped from the factory swipes the rest of the computer clean and replaces it with that copied image. In other words, everything that was done on the computer is erased.
To restore the computer, be sure to save any files that are important to you. You can use either a flash drive or a CD–the choice is yours. Most documents and pictures don't become corrupted when a virus hits a computer, so it doesn't hurt to hold onto these files. Only after you've backed up everything that you want to save can you begin to restore your computer.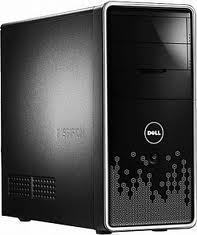 Restart the computer. If the computer is running slow, there's a good chance that this will take a while, so sometimes it might be better to do a shut down or a hard shut down. But, try the restart first. Once reboots, wait for the Dell logo to appear. When that happens, hit the f8 button continuously until you see the screen that offers the option to "Repair your Computer." Select this option and then click US for the keyboard layout. Hit OK.
Choose the administrative account and insert the password. If there is no password, leave it blank. It is important to use the administrative account because this account is the only one with access to do a restore. All other accounts typically only have limited access to security.
Finally, locate the option that says "Dell Factory Image Restore." This will give you the chance to completely restore the computer to factory settings. If you are unsure about doing it, you can hit the restart or shut down button on the bottom. However, if you are certain you want to restore the computer, hit that option and click OK. It will ask you for confirmation and upon confirmation, it will begin the process.
The process of putting the image restore into place will take about forty five minutes. Upon completion, it will ask you to give your computer a name the same as it did when you first purchased the computer. Now you can go about setting the computer up to your specifications and preventing future slow downs.