A PDA (Personal Digital Assistant) is a computer that fits in one's hand. These small computers are sometimes called palmtops and are a great way to store telephone numbers and email addresses, access the Internet, make calculations, keep a digital calendar, and play games.
Today's PDA is very small, fits comfortably in a pocket, and generally has good battery life, which allows the user to recharge the device at night or when at the office. A PDA usually includes a small screen, usually bigger than a digital phone but smaller than the smallest laptop, a small QWERTY keyboard that is made for thumb typing, and a stylus, which is a metal or plastic pen to input data or communicate with the device via a touch pad screen.
While components and specifications change throughout the years, today one can find PDAs with a large amount of RAM memory, storage in either miniature hard drives, compact flash cards or sticks, and a PC card that fits into a PCMCIA slot can expand some. Newer palmtop computers have USB ports to plug in a variety of peripherals to use with the PDA.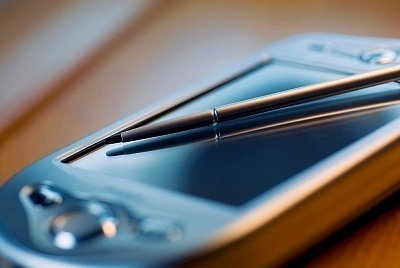 Today, users can find great features on many palmtop computers including Internet access, the ability to send and receive emails and files, mp3 players with onboard storage and game playing functions. Some palmtop computers have even morphed into an all in one device that includes a wireless phone.
A PDA is a great tool for helping users stay organized. They are very popular with road warriors, corporate professionals, college students, etc. There are many different types of palmtop computers that range in price and features. For instance, a palmtop computer that fulfills basic requirements such as telephone and address book, calendar, calculator, and other travel functions can be purchased for less than $100. Most of these low end palmtop computers also include infrared syncing, which means that users can send and receive data to and from their palmtop computer to and from a host of other computers.
A moderately priced PDA includes extra functions such as a color screen, large amounts of memory and storage capabilities, a USB port, and it can play video games. Anyone looking for a high end palmtop computer will find almost every available high tech function on these super high tech devices including a wireless phone, an mp3 player, the ability to handle large files, quite a bit of memory, Bluetooth capability, etc. The top of the line palm top computers are usually priced at about $450 to $800.
PDA CPUs
Most PDAs are built upon CPU technology licensed from ARM, including: Intel, Motorola, and others. Some PDAs have been built upon Intel x86 CPU technology.
PDA Operating Systems
PalmOS runs on the Palm Pilot and clones such as the Sony CLIE, Handspring, and HandEra.
The Symbian OS runs on the the Nokia Communicator, the Psion PDAs, and on Nokia and Ericsson mobile telephones.
Microsoft WinCE runs on PDAs from many manufacturers, including: HP, Dell Axim, Casio, Viewsonic, and others.
The Sharp Zaurus runs Lineo's Embedix Linux version.
Other embedded operating systems include Embedded Linux and Nucleus.