802.11a is one of the many standards used for high speed wireless networks, usually referred to as Wifi. This standard was created by the IEEE (Institute of Electrical and Electronics Engineers) in 1999 and uses several different frequencies including 5.15-5.35/5.47-5.725/5.725-5.875 GHz to send and receive data from one electronic or computer device to another. There are many different standards of the 802.11 used today for wireless communication; the other popular standards include 802.11b, 802.11g and 802.11n. The standard 802.11a has been available for several years, but has not caught on and is not used as widely as other standards- specifically 802.11b and "g".
Millions of people each year are adding Wifi networks, either for their home, small business or corporate enterprise. While most home networks and small businesses have not embraced 802.11a, one sector that is more willing to use this standard is corporate enterprises.
802.11a is not very popular among small businesses or home networks, but has become popular among corporate users; here is how this standard stacks up in the attributes that matter. These attributes include Speed, Range, Clarity of the Signal, Price and Compatibility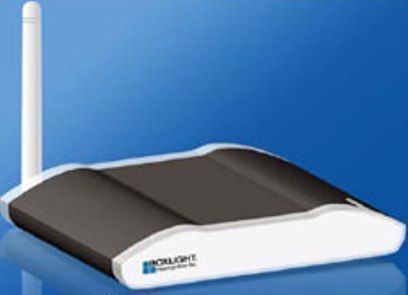 Speed
The max speed of 802.11a is 54 megabits per second; however it is quite fast at its standard rate which is about 25 mbps. This makes it more than twice as fast as 802.11g and almost 4 times as fast as 802.11b when using it in day to day operations.
Range
802.11a delivers a range of about 33 meters or about 100 feet. This is about a 1/3 less than its cousin 802.11b which delivers a range of about 150 feet. It should be noted that because 802.11a uses much higher frequencies, there is less interference from cordless telephones and microwave ovens. However, higher frequencies have their limitations; they do not penetrate walls and obstacles as good as lower frequencies and they require more energy to power these devices.
Clarity of the Signal
802.11a operates on the frequency 5.15-5.35/5.47-5.725/5.725-5.875 GHz, for the most part, the clarity of the signal is generally good, and you are less likely to experience interference than other types of 802.11 standards.
Price
The Price for 802.11a is more expensive than both 802.11b and "g". While it does offer great speeds, many individuals might not view the speed worthy for its extra cost. However, for business's that need fast, interference free networks, these costs can be rationalized and accepted.
Compatibility
Unfortunately, 802.11a is not compatible with other types of standards. If you are running a network on 802.11a or have a Wifi card that receives 802.11a signals, do not expect this standard to work with others. There are dual band Wifi router and cards that offer both 802.11a and "b", but they are usually very costly.