Netgear is a leading manufacturer of networking devices such as modems, wireless routers, and network storage devices. Netgear products can be found in virtually every country and millions of consumers around the world use them for both residential and commercial purposes.
Netgear Router Default IP Address
As with any router, all Netgear routers include a built-in control panel that allows users to change configuration settings, enable the router to work with other devices, and setup network security. Users can access this control panel by entering 192.168.1.1 into any web browser's address bar. The user will then be prompted for his/her password, which will be the default information printed on the bottom of the router if he/she has never accessed the control panel before. If the default information is not printed on the bottom of the Netgear router, the user can enter "admin" in the username field and "password" in the password field.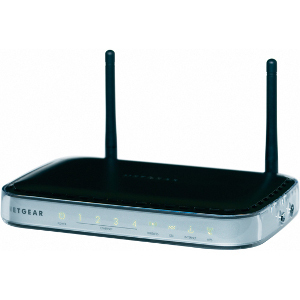 How to Change a Netgear Password
While the Netgear IP address cannot be changed, the user may change his/her password by logging into the Netgear router and opening the Configuration menu. From there, the user can change his/her password by entering the old password and creating a new one. If the user cannot find the Configuration menu, he/she can run the Setup Wizard, which provides the same option.
How to Reset a Netgear Router

If the user has forgotten his/her password or the Netgear IP address is no longer working correctly, he/she can reset the router by pushing any small, pointed object into the "Reset" button found on the bottom of the router. This will erase all content and configuration settings on the router and allow the user to access the router's control panel by entering the default information.