A wireless router is a wireless device that connects one computer or a whole network to another computer or network. It is possible to have a wireless network in a home or office. Travelers definitely come across wireless networks at most international airports. A wireless router, which is responsible for sending information from one computer to another, powers a wireless network. The router help the user to share a single Internet connection between two or more computers, which can be on the same floor or even on different floors.
Wireless Router Characteristics
LAN ports –  They work similar to the ports on a network switch
WAN port –  It connects to WAN (wider area network)
Wireless antennae – The antennae allow the router to link up with other wireless devices for communication
A wireless router could be a regular IP router with an 802.11 interface card and antenna added or it could be a router specifically designed for wireless use. Most wireless routers also act as firewalls or switches, and provide Network Address Translation (NAT).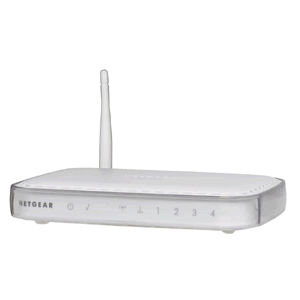 If network speed is important to the user, he/she should purchase an 802.11a or 802.11g wireless router. If comfortable with 11Mbps, he/she can save money by purchasing an older 802.11b wireless router. In order to increase the wireless router's range, upgrade it with a better wireless antenna.
In the 802.11 Wi-Fi era, most people refer to wireless routers as "Access Points." A few foremost wireless router manufacturers are Buffalo Technology, D-Link, Cisco Linksys, Netgear, 3Com, TP-Link, and Belkin.
Wireless Router Models
It is necessary to take a look at different wireless router models and check their specifications. Companies like D-Link have come out with some excellent high performance wireless routers. Some other companies manufacturing wireless routers are Linksys, NETGEAR, and Belkin. Routers from these companies have excellent performance ratings.
Cisco-Linksys WRT54G Wireless-G Router
The Cisco-Linksys WRT54G Wireless-G Router features three devices in one. The first device is a wireless access point that allows any user in range of the device to connect their computer or device to the network. The second device is a 10/100 full-duplex switch that allows up to four Ethernet cables to be connected to the device at once. The third device is the router itself that is capable of supporting either a cable or DSL Internet connection and dispersing it throughout the entire network.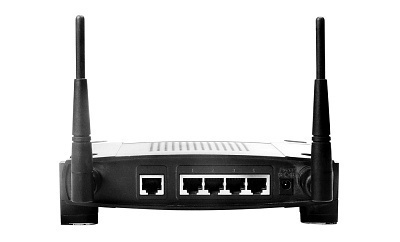 Belkin Components Belkin N+
The Belkin Components Belkin N+ is a powerful, inexpensive router that has the range, speed, and performance to cover the needs of any wireless network. The router includes two antennas that operate simultaneously to create a vast, stable wireless connection to any computer or device that is in its range. The router can connect to either a cable or ADSL modem and is available in virtually all computer stores such as Best Buy, Staples, and RadioShack. Belkin also offers deals that are only available if the item is purchased online.
D-Link Systems D-Link Xtreme N Gigabit Router
The D-Link Systems D-Link Xtreme N Gigabit Router is a very powerful router that includes three antennas that all operate together to create an extremely large and stable wireless network. The router is capable of speeds up to fourteen times that of 802.11g at six times the range. The router is always on and has absolutely no moving parts so the user is able to simply set the device in one place and forget all about it. Unfortunately, the product comes at a hefty price that ranges between $80 and $120.
NETGEAR WGR614 Wireless-G
The NETGEAR WGR614 Wireless-G is a very powerful and simple wireless router that includes many options for controlling a wireless network. Once plugged into a modem, the NETGEAR WGR614 immediately jumps to life and connects to any Internet access that is available. The router has a very good range that extends far beyond the user's home and comes with a setup wizard that allows the user to skip virtually all of the technical inputs for the device. All of the device's controls are color-coded and easy to see. The router has a large on/off button, a separate on/off button for the wireless signal, and yet another button to turn the wireless network's encryption on and off. The device also features an omni-directional antenna that can be tilted in any direction and includes two plastic clips that allow the router to be stood up for maximum range and performance.
Apple AirPort Extreme
The Apple AirPort Extreme is a slim, streamlined router that includes a built-in antenna, an Ethernet input port and four Ethernet output ports. The device allows up to fifty different devices and computers to be connected to it at the same time and can even be connected to a USB external hard drive so that every user in the network can access it. The router operates in both the 2.4 GHz and 5 GHz bands simultaneously for better performance and range and can be connected to a central printer that any user in the network can use.
Related Reading On Wireless Router