You can manually connect to a Netgear router by plugging an Ethernet cable into both the router and computer. Once this connection is established, you can type 192.168.1.1  (the default IP address) in the browser in order to access the Netgear router interface. A dialog box should appear asking for the username and password, which is "admin" and "password", respectively, by default. This type of connection is mostly used to resolve wireless problems or to set up a router for the first time.
How To Wirelessly Connect To A Netgear Router
You can wirelessly connect to a Netgear router by typing 192.168.1.1 into the browser. As mentioned before, a dialog box will appear asking for the username and password. As nearly all Netgear routers are built for wireless networking, you should not have any problems with connecting to the router. Keep in mind that any computer or device that is used to wirelessly connect to a Netgear router will need to have a working wireless adapter or network card installed.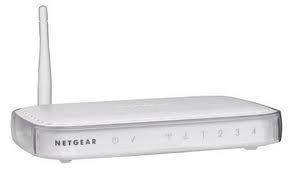 Setup
The Setup tab of the Netgear router interface allows you to choose basic Internet settings and configure wired and wireless networks. The Setup tab allows you to set both a LAN and WAN IP address, Mac Address, Domain Name, Host Name, and change the router's username and password. All of these settings can be changed, but it is recommended to leave the default LAN, WAN, and MAC addresses.
Content Filtering
Content Filtering is a feature provided by the Netgear router interface that allows you to restrict Internet access to specific computers and devices on the network. You control the time when the Internet connection is active, which websites can be viewed, which programs can be run, and which Windows services can be used. Although there are many programs you can find on the Internet and use them to perform this task, the Netgear router can do it much more efficiently as it does not require large amounts of virtual memory.
Maintenance
The maintenance tab of the Netgear router interface allows users to perform routine updates and repairs on their router's software. The Maintenance tab allows the user to update the router's firmware, change backup settings, and modify devices that are connected to the router either physically or wirelessly. The Maintenance tab is very important because it can be used to keep the router in good condition, leading to a much faster and more reliable network.
Advanced
The Advanced tab of the Netgear router interface allows experienced users to decide about how the network will operate. The Advanced tab allows the user to block specific devices and computers, set up port forwarding, and control both static and dynamic routing. Inexperienced users should not use the Advanced tab unless absolutely necessary.
Web Support
The Netgear router interface includes a resource called "Web Support". Web Support allows users to go online and find solutions for specific connectivity problems and can be used to update firmware and software or inform the user about new hardware options that have recently become available. Web Supports includes a Netgear forum where you will meet experienced individuals willing to help users with their Netgear router issues.