ZigBee is a wireless protocol that was developed as an International standard to enable wireless, machine to machine communication, and networks. It is considered the catalyst for constructing "Smart" enabled buildings and homes since it is based on reliable network communications, a pro-longed battery life, and can be simply operated. The ZigBee Alliance is the group of companies that worked on both the protocol development as well as the implementation of wireless communication devices that are inexpensive and have low power requirements.
Why was the ZigBee Protocol Developed?
The ZigBee wireless protocol was developed as an open specification in order to address the BlueTooth communications protocol's shortcomings for machine to machine communication networks. Devices that are developed to use the ZigBee standard serve different needs from BlueTooth devices and are not considered their competitors. The ZigBee protocol was also designed to address short-range wireless devices that do not constantly consume high amounts of power in order to significantly prolong the devices' battery.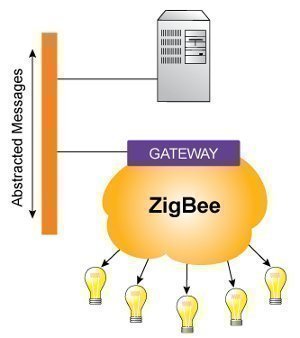 What Applications Use the ZigBee Protocol?
ZigBee enabled devices aid in home automation, security systems, wireless smoke and CO detectors, environmental controls, and automated appliances. In recent years, they have also been used to provide lighting control in homes as well as to automatically open and close drapes. The medical community has also started using ZigBee enabled medical monitoring devices that have transmission distances of up to 100 meters, depending on physical obstructions.
Do ZigBee Devices Interfere with Existing WiFi Networks?
ZigBee devices are designed to not interfere with WiFi networks and devices. They operate under the 802.15.4 standard and use the 868 Mhz, 915 Mhz, and 2.4 GHz frequency bands. The communications protocol that the devices use are low rate, and most ZigBee devices are designed to automatically turn off when not in use or under demand. The original protocol was revised in 2007 and labeled as ZigBee Pro. The newer version added additional features such as on demand distance vector (AODV) routing, group and tree addressing, and high-level security support.