The SSID (Service Set IDentifier) is a name that identifies a specific 802.11 wireless network. The name is set by the network administrator who configures the router. Some vendors refer to the SSID simply as the "network name."
The SSID is the name of the wireless network and should not be confused with the host name of the wireless access point.
Here is a TP-Link wireless access point being configured with an SSID of "Monticello." From this point forward, everyone with an 802.11 compatible wireless device will see a network named "Monticello" broadcasting.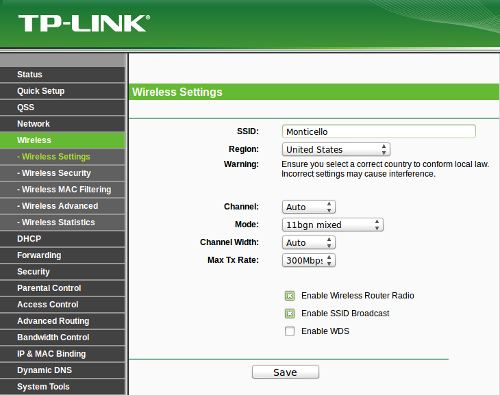 To Broadcast or Not to Broadcast
Wireless network administrators must decide whether to broadcast the SSID or not. If they choose to broadcast the SSID, the network will be visible to anyone in the area with an 802.11 compatible wireless device. If they choose not to broadcast the SSID, the network will be invisible to most users — but will still be visible to anyone with a wireless sniffer such as Kismet.
This is because wireless devices are only able to prevent the SSID from being broadcast with Probe Request and Beacon frames. The SSID must be broadcast with Probe Response frames. In addition, the wireless access cards broadcast the SSID in their Association and Reassociation frames. Because of this, the SSID cannot be considered a real security tool.
Of course, just being able to see the network does not mean that those people can access the network. Most wireless networks are protected with WEP or WPA/WPA2. Not broadcasting the SSID is simply a form of security through obscurity.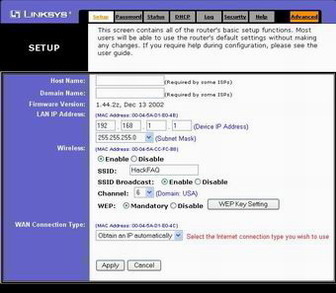 SSID Specifications
The SSID is limited to a maximum length of 32 bytes. When represented in ASCII form, the characters of the SSID are case-sensitive. This means that "Monticello" is a different network than "MONTICELLO".