Over the past decade, wireless network use has grown from just something done in computer science departments at universities to something done in the home, restaurants, and just about anywhere. SSID (Service Set Identifier) is the term that describes the wireless network name. It distinguishes between networks that may be in range of a device being used to connect to the Internet via wireless connection. The SSID is commonly confused with the network security password. However, it is not used for that purpose.
How to Find an SSID Number
Windows XP, Windows VISTA, Windows 7
Step 1 – Locate the wireless network icon in the Windows Task Bar. The icon varies slightly depending on the Windows Operating System (OS) version installed on the computer. Green radio waves, a blue monitor face, or four or more vertical bars usually depicts the icon.
Step 2 – Double click the wireless network icon on Windows XP and Vista. On Windows 7, single click the icon.
Step 3 – On Windows XP and Vista, the "General" network tab opens by default. The active network menu is opened on Windows 7.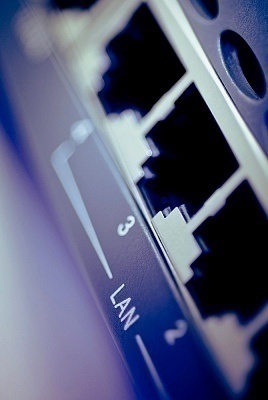 Step 4 – The active wireless network's SSID is shown in open window. The network's SSID is either labeled "Network" or "Currently Connected To."
Step 5 – View the SSIDs of available wireless networks in range of the computer or device being used beneath the active network on the same screen.
MAC OS X
Step 1 – Open the System Preferences application on the computer.
Step 2 – Select the "Network Preferences" menu pane.
Step 3 – Select the "AirPort" device on the subsequent menu and the SSID for the network will be displayed.