Netgear routers are some of the most popular routers in the world, providing both residential and commercial users with wireless networks that are accessible from a wide variety of mobile devices such as laptops, tablets, smartphones, and even desktop computers that are outfitted with a wireless adapter (which Netgear also sells).
Netgear routers are available in 802.11b, 802.11g, and 802.11n standards, each of which is backwards compatible with previous standards. Netgear routers are very easy to use and are able to convert a standard coaxial Internet connection into a powerful wireless connection that can extend far beyond the confines of the user's residence or property.
How to Reset a Netgear Router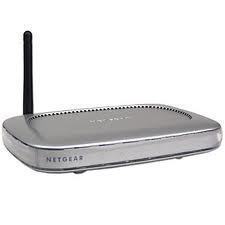 Although Netgear routers are easy to use and provide the user with the Netgear Control Panel URL on the back of the device and its default username and password, the user may forget his/her username and password if they have been changed or may forget the security password for accessing the network in general.
If this is the case, the user can easily reset the Netgear router by inserting any pointed object into the small Reset button found on the side or back of the device. Doing this will reset the Netgear router to its default username and password and will remove any security settings that have been configured, allowing the user to access the router and setup any new security features he/she wishes.