In many situations, it is extremely important to know the Windows software version that one's computer is running. While it is obvious whether a computer user is running Windows 98 compared to Windows XP from the welcome screen, knowing the version and other information about the operating system can help a user avoid problems loading software that is compatible with the current version installed. For instance, with Windows XP, Microsoft has produced several versions – each sometimes requiring a specific driver for hardware and software devices. In order to ensure the most stable software on a computer, knowing the exact Windows operating system version is crucial.
Quickly Find the Windows Version on a PC
Users can quickly find out the Windows version running on their PC. Once the operating system has launched, click the start menu then click Run. Once the Run window opens, type "winver" in the empty field. Once "winver" is typed, click OK. A new window should pop up, giving details about the Windows version that is running on the PC.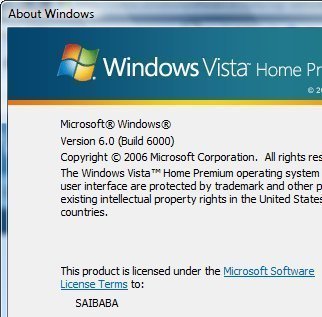 For instance, the product name (e.g. Windows XP Home Edition), the version number (e.g. version 5.1), and other important information such as the loaded updates (e.g. service pack 2) will be displayed in the window that pops up.
Finding the Version of other types of MS Software
In order to know which version of MS Word, MS Excel, or almost any other piece of MS software is running on a computer, open the program and click Help then About on the toolbar. The About window will open and give information about the software version, who the software is registered to, among other things.
Videos Related to About Windows